Following the harsh operating environment, some foreign airlines are cutting down on their staff strength while others are said to be reducing the number of flights coming into the country.
National President, National Association of Nigeria Travel Agencies (NANTA), Alhaji Aminu Agoha, told New Telegraph that the situation needs urgent attention, adding that the travel industry is fast losing revenue while travel agencies are closing shops.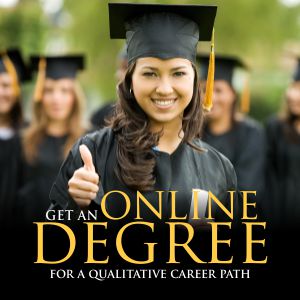 To him, job losses in the travel sector would further increase the number of unemployment figure in the country with the added dangers that comes with unemployment.
He called on the Federal Government to urgently look into this situation with a view to rectifying it. Agoha stated that already, as a result of that, British Airways and Virgin Atlantic Airline are taking desperate measures by removing lower fares from their display and offering same to travel agencies that are able to remit funds to them in United States dollars.
"Other airlines are threatening to follow suit. We at NANTA are very worried about this situation and would like the Federal Government to call the erring airlines to order as the legal currency for trading in Nigeria is the naira."
The NANTA boss, however, expressed worry about the current state of most of the country's airports, particularly the Murtala Muhammed Airport, Lagos, Mallam Aminu Kano International airport, Kano and the Port Harcourt International airport, Omagwa.
He noted that these airports have suffered serious neglect and infrastructural decay over the years, stressing that this has led to the withdrawal of operations by major foreign airlines operating in the country.
He however urged that all works currently going on at the country's international and local airports should, as a matter of urgency, be brought to completion and should conform to international standards.
His words: "The disparity in fares is alarming and we wonder why Nigeria should be singled out for this rip-off. We see no reason why a flight ticket from Accra, Ghana to Europe or USA on some airlines would be cheaper than from Lagos to the same destinations on the same airline."
"For instance, a first class ticket to Las Vegas from Lagos is N1.8 million more than a first class ticket to the same destination from Accra. Nigerian travelers are now developing Ghanaian economy.
These travel agencies are making huge sales from the Nigerian travelers while most of our Nigerian agencies are folding up," he added. He stated that before the current monetary policy in Nigeria, there was an increased influx of foreign airlines into the Nigerian Market, noting that ordinarily, this should depict great revenue potential for Nigerian Travel agents.
"The new trend is for airlines operating in Nigeria to offer lower NUC's which reduces the amount of commission agents receive and to charge exorbitant taxes.
Taxes, now amount to more than 50 per cent of the total ticket fares. While the total industry sales figure is $2.0bn for the year ended December, 2015, sales by travel agents represent 75 per cent of the total sales, while the balance of 25 per cent was made through direct sales by airlines and the Internet."