A fresh crisis looms in the aviation industry as some foreign airlines have concluded plans to quote and receive payment for tickets only in the United States dollars. The situation is as a result of their inability to repatriate funds out of the country due to scarcity of the US currency.
Over $2 billion of foreign airlines' debts have been trapped in the country since October last year, a situation that has affected their operations. The airlines hinted that the new policy on forex by Nigeria could hinder them from transferring their salaries to their respective home countries.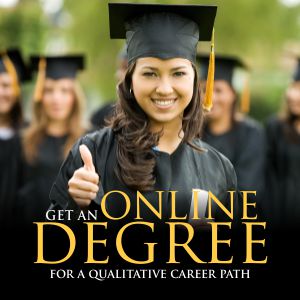 A growing challenge for international airlines operating in Nigeria is the repatriation of funds. Given Nigeria's acute foreign exchange shortage, airlines have struggled to repatriate their sales proceeds to their home countries. According to stakeholders, a weekly clearance plan for the blocked funds was put in place by the authorities.
This, they said, has had very limited impact on the backlog of funds trapped in the country. Consequently, some of the airlines' booking and payment platforms, particularly, that of Delta and United Airlines' could not be accessed as intending passengers could only pay directly in the airline's offices or pay outside the shores of Nigeria.
Travel Management Companies (TMCs) were shocked with the discoveries as passengers, who usually patronise them for their travel needs, called endlessly for assistance. For instance, passengers in Nigeria, who intended to travel to New York via Delta Air, made frantic efforts to make payment, but all to no avail.
The situation prompted serious crisis as they thought of alternative carriers to America, a situation that could be compounded as European carriers have equally concluded plans to follow suit. Managing Director of Ashton Dave Travels and Tours, Mr. Abiola Lawal, told New Telegraph that the situation portended serious crisis for the travel industry in Nigeria, adding that what was playing out would limit choices for travellers.
The situation, he said, was counterproductive for the sector, noting, "It is not good for all across the value chain. It is not good for airlines and it gives bad image to the country when all these are happening. It affects our reputation as Nigerians." Lawal stated the need for a stakeholders' meeting on how to resolve the problem, which has seriously affected them, culminating in sharp drop of load factor by the carriers.
His words: "This situation has a lot of implications for Nigeria and one that affects the value chain. When I look at the Global Distribution System (GDS), everything reads zero down. All the discounted fares have been taken off." He disclosed that there was no economy that develops well where there is no free movement of people and services.
"It is not good when tickets are being restricted. This is a very strategic industry and we have no choice than to make it better," he added. There are indications that over $2 billion of tickets sold by foreign airlines is yet to be repatriated by foreign airlines in the country between October 2015 and April 2016, just as the amount in blocked funds for the carriers is a little below $600 million at the beginning of April 2016.
These figures further reinforce the argument that the Nigerian route is very lucrative for foreign carriers who scramble, and lobby to increase their frequencies. Their fares are also said to be the most expensive when put side by side other African countries with the same equidistance.