The presidential candidate of the Peoples Democratic Party (PDP), Alhaji Atiku Abubakar and the senator representing Kaduna Central senatorial district, Sen. Shehu Sani, on Sunday evening joined other Nigerians to condemn the Nigerian Army's invasion of Daily Trust newspaper offices in Abuja and Maiduguri, Borno State.
The Nigerian Army said it invaded the newspaper's offices to invite the organisation's journalists responsible for the publication of a classified military operation plans.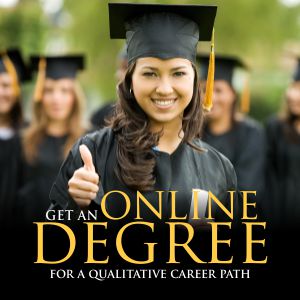 In a statement, Army Spokesman, Brig.-Gen. Sani Usman said, "The disclosure of classified security information amounts to a breach of national security and run contrary to Sections 1 and 2 of the Official Secrets Act.
"It afforded the Boko Haram terrorists prior notice of our plans and giving them early warning to prepare against the Nigerian military, thus sabotaging the planned operations and putting the lives of troops in imminent and clear danger.''
However, the Federal Government, in a swift reaction, directed the military to vacate the newspaper's offices with immediate effect.
A statement through the Senior Special Assistant to the President on Media and Publicity, Mallam Garba Shehu, read, "The Federal Government has directed the military to vacate the premises of daily trust and the order has been complied with.
"Issues between the military and the newspaper as they affect the coverage of the war in the Northeast will be resolved through dialogue.''
Taking to his verified Twitter handle, Atiku described freedom of the press as a bedrock of democracy, noting that constitutional means should be deployed to address any issue with the media.
He said, "I have received with concern news of the sealing of Daily Trust corporate headquarters in Abuja. Freedom of the press is the bedrock of our democracy and nothing should be done to compromise it.
"If Daily Trust as an institution or any of its staff is in breach of the law, I recommend that due process be followed and not a resort to the jackboot."
Senator Shehu Sani also urged the Army to follow due process to address any complaint against the media.
Senator Sani said, "We appreciate the service and sacrifice of our troops on the frontline. However, the siege on the Daily Trust and the arrest of journalists is an affront on freedom, reminiscent of the era of dictatorship. Complains against the media should be presented to their Unions or Press Council."
Former Aviation Minister, Chief Femi Fani-Kayode described the siege on the newspaper's offices as reminiscent of the nation's dark ages of military rule.
He said, "The Nigerian Army has raided the offices of Daily Trust Newspaper both in Borno and Abuja, arrested journalists, carted off computers and sealed both offices off. Are we still in a democracy?"