Barely three days after he was employed as a chef, has a Togolese man allegedly stabbed his master Chief Ope Badamosi to death in Lagos.
It was gathered that the incident occurred at Badamosi's 3A, Onikoyi Road, Parkview Estate Resident on Wednesday.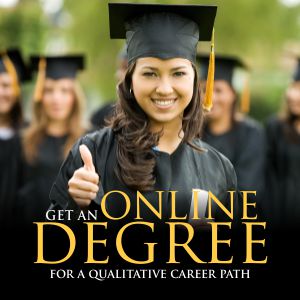 The deceased was said to have brought his alleged killer from Ondo State to work as his cook.
Already, it was gathered that the police have arrested two persons in connection with the murder and they were being interrogated.
Although it could not be ascertained what led to the murder, sources said the police have recovered the murder weapon as well as blood stain clothes belonging to the chef said to have fled.
It was gathered that the deceased was stabbed on the chest at the wee hours of Wednesday and neighbours learnt of the incident after an alarm was raised around 9 am.
"This is the third time that we have had Togolese attacks in the estate and there have been two casualties-Mrs Adeleke's daughter last year and this present one.
"We had Fasade's attempted murder last year. We must implore all residents to desist from hiring these foreign nationals," a resident said.
A homicide investigation officer was quoted as saying: "This is very wicked. In fact, that guy must be a devil itself. He stabbed the man in multiple places. I was the first to enter the apartment. In fact, the music was so loud that even if you were to be killing 20 people here, no one would hear them scream. I was the one that put off the sound upon entering. After committing the act, the guy went to the toilet and pulled off the white uniform meant for cooks he was wearing because it was all stained with blood. He also left the knife he used inside the toilet there. If you see the knife, it's a very strong, long and sharp knife that could only be authorised for military personnel. Afterward, he ransacked the whole apartment and carted away all valuables he could lay his hands on including an unaccountable sum of money, jewelries and the deceased phone.
"What baffles us more is that, no one seems to know anything about him because he was only employed few days ago and brought from Ondo state to resume just this last Sunday. And they only know him by his first name, which is Sunday. Again, we went through his things and found some old pictures of him putting on a camouflage belonging to republic of Benin military. Also he was in a group picture with all of them wearing Benin Republic military uniform, which suggests that he could be an ex-service man in Benin Republic."
Police spokesman Chike Oti, a Chief Superintendent (CSP) confirmed the incident, adding that the command was on the trail of the suspect.
Oti confirmed that two persons have been arrested.
He said: "We suspect he was killed by his cook whom he employed three days ago. We have recovered the murder knife and the blood stained cloth worn by him. We are on his trail. Two persons have been arrested and are being questioned."