Long queues for premium motor spirit (PMS) also known as petrol resurfaced in Lagos and its environs again, at the weekend, as more petrol stations shut their gates against motorists. The Nigerian National Petroleum Corporation (NNPC) yesterday admitted that the situation was caused by "a hitch in discharging of petrol by ships, which has been ratified."
A survey by New Telegraph yesterday showed that more filling stations shut gates against motorists while long queues were seen at the few stations that dispensed the product. Many of the filling stations operated by major marketers were not selling while outlets owned by Independent Marketers were shut.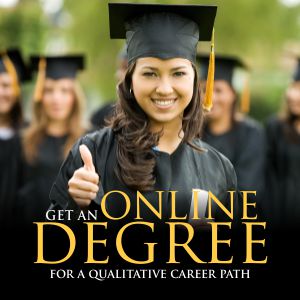 Many petrol stations that shut their gates claimed that they did not have petrol, while the few ones that had, sold above the official pump price of N145 per litre. At Ikorodu, Epe, Mile 12 and Lekki, Ikeja, Agege axis, most filling stations who had products were selling above the official pump price. Some motorists, who said that they had spent hours on queues, expressed displeasure at the Federal Government's seeming inability to proffer a lasting solution to the incessant fuel scarcity rocking the country.
Some filling stations, they alleged, were exploiting the situation to increase price of the product. The product was sold for between N160 and N200 per litre in all the independent marketers' filling stations visited by this newspaper at the outskirt of Lagos yesterday, while some filling stations at Berger- Iyana-Oworo Expressway, Ikorodu, Bariga and Lagos- Badagry Expressway, among others, sold petrol at between N150 and N165 per litre. "There is no justification at all for the current fuel scarcity as government had assured citizens of abundant fuel supply after Yuletide," a banker, Mr. Olurotimi Jacobs, said at NIPCO filling station in Ota.
The marketers, he continued, were taking advantage of the situation to exploit citizens. Filling stations along Abaranje road, Ikotun, sold the product at N170 per litre, while the product was sold at N200 per litre at all filling stations that dispensed the product yesterday in Lafenwa, along Ayobo-Ota road, Ogun State. A trader, Mrs. Grace Shobowale, condemned the management of Conoil filling station at Alapere, for "usually selling above the pump price of N145 per litre." The marketers, Shobowale alleged, were also the cause of the long queues at filling stations.
"I bought a litre of petrol at N160 against the regulated price of N145 per litre. This is exploitation," she said. Stating that DPR only engaged in show-off during the last scarcity, she accused the regulator of being a "toothless bulldog." NNPC's Group General Manager, Group Public Affairs Division, Mr. Ndu Ughamadu, said that the Corporation had released 250 trucks of petrol to Lagos metropolis for effective dispensing at filling stations to forestall scarcity. "At the weekend, there was a hitch in discharging of petrol by ships, which has been ratified.
Today, 250 trucks have been discharged to Lagos compared to less than 200 trucks usually allocated to Lagos at the weekend," he said. Ughamadu added that Lagos is currently being supplied with fuel by members of the Major Oil Marketers Association of Nigeria (MOMAN). NNPC has, however, advised motorists and other petroleum products consumers not to engage in panic buying. The NNPC spokesman said that the ships, which commenced discharging since Saturday night, had finished discharging, adding that in a couple of hours, the long queues will disappear and normalcy will return to Lagos.
He urged motorists to avoid hoarding of petrol and panic buying, as there is sufficient product in stock that will last for days. Ughamadu also acknowledged a slight hitch at the Port Harcourt refinery due to power problem. "Port Harcourt refinery is slightly down for now, pending when the problem will be rectified," he said.
Meanwhile, major oil marketers have reiterated their demand for full privatization of the downstream sector while Independent marketers, who have earlier alleged dearth of supply from NNPC, deployed a fresh survival strategy. A depot owner told this newspaper yesterday that fuel supply to depot is yet to be commensurate with demand for the product, alleging that marketers now divert products from Lagos and Abuja to states and areas where they can sell above N145 per litre and "make profit without much resistance from customers and less interference from Department of Petroleum Resources (DPR)."
Mr. Olufemi Adewole, the Executive Secretary of the Depot and Petroleum Products Marketing Association (DAPPMA) noted that there was shortage of petrol supply across the country. Adewole said that what is playing out at the moment is the preference of NNPC deploying more supply to the major marketers. "The truth is that there is short supply at the moment, if NNPC can raise supply, we will be able to get to inland areas and focus on major cities, but I can tell you there is no much supply from NNPC," he explained. Adewole, however, said that full deregulation of the downstream market is the solution to the incessant shortage of fuel in the country.
"We have said it times without number that deregulation of the downstream sector is the answer to this problem," he told New Telegraph. Depot owners, a management staff of one of the private depots in Apapa told this newspaper, have been having this inkling of this fresh challenge since Wednesday last week. "What we discovered is that no single independent marketer has been given product directly since NNPC promised them last week.
What these marketers get for sales are from secondary sources, which come at higher prices. "With this, they have deployed diversion strategy, rerouting products they have from Lagos and Abuja to stations where they can sell at higher prices far above the N145 per litre modulated price," he said after his anonymity was guaranteed. According to him, Gas providence – an NLNG contracted vessel – was the only vessel that conveyed petroleum product to Apapa on Friday.
The product, unfortunately, was not PMS, it was liquefied petroleum gas (LPG), he said. Alhaji Abiodun Lawal, spokesman of NIPCO, said the company was consistently loading and supplying to marketers, but the volume had marginally dropped. "I can confirm we are currently loading, but I don't have the statistics. However, I must say that we don't have enough supply at the moment. I think that explains the resurgence of queues at filling stations," he said.