Justice Saliu Saidu of a Federal High Court in Lagos has ordered the permanent forfeiture of N664 million and $137,680.11 belonging to the Permanent Secretary in the Federal Ministry of Labour and Productivity, Dr. Clement Illoh Onubuogo, to the Federal Government. The order was sequel to the granting of an application by the Economic and Financial Crimes Commission (EFCC) seeking the permanent forfeiture of the money to the Federal Government.
Another judge of the court, Justice Abdul-Azeez Anka, had on August 17, 2017, while granting an ex-parte application by the anti-graft agency, ordered the temporary forfeiture of the money as well as a property described as "Clement Illoh's Mansion" located at Ikom Quarters, Issala-Azegba in Delta State and a hotel at No. 19, Madue Nwafor Street, off Achala Ibuzo Road, Asaba, Delta State, to the Federal Government.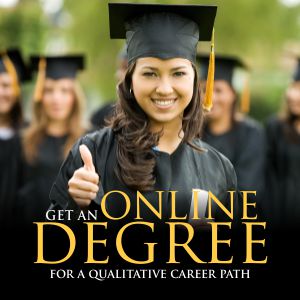 Moving the application for the final forfeiture of the money yesterday, EFCC's lawyer, Rotimi Oyedepo, said it was brought pursuant to Section 17 of the Advance Fee Fraud and other Related Offences Act No. 14, 2014.
He added that the application was supported by a nine-paragraph affidavit, two exhibits as well as a written address. In the absence of any opposition from Illoh's lawyer, T. S. Awhana, the application was granted by Justice Saidu.
Awhana had earlier informed the court of his intention to withdraw the two motions he filed on behalf of his client. One of the motions was challenging the court's jurisdiction to entertain the matter while the other is seeking for the discharge of the interim order of forfeiture.
The lawyer said the decision to withdraw the motions was due to the on  going discussions with the EFCC on the need to settle the matter out of court. Oyedepo, while confirming Awhana's submission on the out-of-court settlement talks, said he was not opposed to the withdrawal of the motions. He also sought for the discharge of the interim order of forfeiture on the property to allow for the discussions.
Out of the N664 million forfeited by the permanent secretary, the sum of N129.8 million was said to have been recovered by the commission from 12 cronies of Illoh. The cronies included: Salisu Bala Kura, John Isakwa Kanku, Ahmed Mahmud Muazu, Muktar Safian, Udoh Nnamdi and Umar Bello Mashi. Others are: Salogu Karo, Usman Bello, Ahmed Mohammed Makki, Umar Abubakar, Aliyu Abubakar and Enape Victoria.
The permanent secretary is currently standing trial before another judge of the court, Justice Babs Kuewumi, on a three-count charge of allegedly hidden the sums of N97.3 million, $139, 575. 50 and £10,121.52 in a bank.