By Bola Bolawole
Grapevine has it that "National Leader" of the ruling All Progressives Congress (APC), Asiwaju Bola Ahmed Tinubu, is contemplating working again for President Muhammadu Buhari; although he is yet to officially declare his intention to run for second term, the body language of the president and other circumstantial evidence, such as the appointment of a campaign manager, suggest that he is minded to run.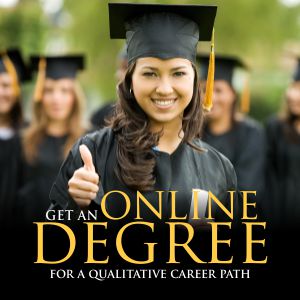 And whereas Asiwaju also has not pointedly and officially said he would work for Buhari, nosing reporters have scooped up the news that he was considering the possibility.
Tinubu made it possible for Buhari to step beyond his habitual threshold of 12 million Northern votes to win the presidency in 2015. Thrice before then – in 2003, 2007, and 2011 – Buhari's mainly Northern support had fallen far short of the constitutional requirement for the presidency. After climbing on Tinubu's shoulder to clinch the presidency, Buhari, however, wasted no time to offload the Asiwaju and freeze him out of power.
He first publicly contested and then snatched Tinubu's title of APC's National Leader and then, he effectively sidelined him. Not satisfied with that, Buhari and his cronies later made Asiwaju the butt of cruel jokes and ensured they banished him to Siberia, as it were.
A man who worked his arse out to put together the alliance that became the APC and who sold the party to his South-West power base, which eventually made the difference in 2015, was turned into a political leper. Closeness to Tinubu, rather than being an asset became a liability and even erstwhile godsons began to distance themselves from the Jagaban Borgu.
Some went overboard and stabbed their mentor in the back and bit the fingers that fed them. The late Bola Ige's "siddon look" option then became the best approach that the Asiwaju and his few remaining loyalists could adopt. Recently, however, Buhari appears to have reached out to Tinubu and they were both seen in public together again, grinning from ear to ear.
What has changed? Has Buhari realised his fault and was he making genuine efforts at mending fences? It would have been okay if this was so but from the scenario unfolding before our very eyes, Buhari merely wants to use Tinubu again, after which, definitely, he will dump him.
This time around, Tinubu will be lucky if he does not get multiple fractures! If Buhari could repay Tinubu with ingratitude when he knew he could still need him for his second term bid, what should anyone expect if and when he gets second term and will have no need of Tinubu again? Once bitten, twice shy, they say. According to reports, Tinubu is said to have plans to insist on a written agreement with Buhari before he helps him a second time.
He must have reckoned that he got the short end of the stick and the raw deal that the Buhari cabals meted on him because he assumed too much the last time around and trusted on the famed (fable?) integrity of Sai Baba. Grapevine said Tinubu insists there will be negotiations this time around before he agrees to work for Buhari. I hope and pray this is not true and that Tinubu does not make this costly mistake for many reasons.
One: The Buhari of today is not as sellable as he was in 2015. He has roundly disappointed Nigerians on virtually all fronts; only his cronies and lap dogs are saluting him and spinning lies and falsehoods about his "achievements' and "integrity'.
To many Nigerians, he has expired. The other day, the internet was awash with 42 promises made by APC/Buhari, none of which has been fulfilled. From the economy through job creation to power supply, Buhari has failed woefully. Tinubu is well advised to distance himself from this man instead of thinking he can sell him to the South- West again in 2019. Lai Mohammed's propaganda and grandstanding is not likely to wash this time around.
Two: Can Tinubu not see the cronyism, nepotism, and religious bigotry that becloud this president – his appointments, policies, budgetary allocations, actions, inactions, pronouncements and silence?
Everything speaks loud and clear that this is not a Nigerian president with a nationalistic agenda and patriotic zeal and fervour. Does Tinubu subscribe to that and can he defend and promote it?
Three: The Fulani herdsmen's menace has crossed the boundary of tolerance: what does Tinubu think of it?
Is he comfortable with how otherwise innocuous herdsmen before the advent of Buhari in power have suddenly become the fourth most deadly terrorist group in the whole world?
They have backing somewhere for all the havoc they are causing and the buck stops on Buhari's desk. The sins of Buhari are far too many to be recounted here but Tinubu must note that he carries the can for Buhari the moment he declares support for him.
If Buhari sinks politically in 2019, Tinubu, if he supports him, will sink along with him. Assuming but not conceding that Buhari bags second term in 2019, how does Tinubu hope to enforce any written agreement made with the president? He has no army, secret service, police, EFCC etc.
Nigeria's president is one of the most powerful in the whole world and the tendency for the abuse of power here is very high, despite that we purport to run a democracy. The Buhari administration chooses and picks which court order to obey; so, even the courts will be of no help to Tinubu.
Is he not aware of Sambo Dasuki and El-Zacky-zaky? If, after helping out in 2019, Tinubu is arrested and clamped in detention for whatever offence, however contrived, does he not know he will require the grace and mercy of God to come out of the gulag alive?
Witness Shehu Musa Yar'Adua and MKO Abiola.
You think there is a difference between those governments and this one? Ask the Shiites! Tinubu should learn from history if he is not to be condemned to repeating its mistakes. Adolf Hitler held up the Versailles Treaty that ended the 1st World War, declared it a "mere piece of paper" and tore it into shreds, therefore leading mankind to the horrific 2nd World War. How will Tinubu stop Buhari from acting the Hitlerite script?
Another lesson Tinubu should learn is at the feet of the elders: At the event marking the 20th anniversary of the passing of the late NADECO leader and erstwhile governor of old Ondo State, Pa Adekunle Ajasin, at the University of Ibadan in October last year, Yoruba leader, Pa Ayo Adebanjo, said they warned Tinubu against supporting Buhari in 2011 because, according to him, "we know the Fulani more than him. We interacted with their forefathers."
A word, they say, is enough for the wise. To dine with the devil, get a very long spoon but better if you heed wise counsel because, as they say, "ai gba ikilo l'o s'eku pa Olode".
May Tinubu not be one such hunter!
Bola Bolawole
turnpot@gmail.com
0807-552-5533 (sms only)