Imo State Governor, Owelle Rochas Okorocha will today unveil statue of another African president, President Ellen Johnson-Sirleaf of Liberia, weeks after a national outrage trailed unveiling of a multi-million naira statue of President Jacob Zuma of South Africa.
Okorocha's latest statue, a monument of President Johnson-Sirleaf of Liberia, is scheduled to be unveiled today in Owerri, the Imo state capital.
The statue and two others, including that of Zuma are occupying a pride of place at Freedom Square on Wetheral Road in Owerri.
Zuma's 30-feet statue was said to have cost N520 million.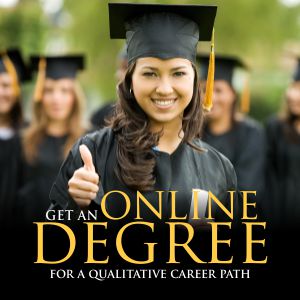 Okorocha had displayed Johnson-Sirleaf statue on his twitter handle: @GovernorRochas, saying that the Liberian leader would be honoured during her visit to Imo today.
"The Liberia President, Mrs Ellen Johnson-Sirleaf is set to arrive our dear Imo State for a two-day working visit on Thursday, 9 Nov. 2017," Okorocha twitted."
On October 15, Okorocha unveiled Zuma's gold-cast monument, drawing intense criticism from critics nationwide.
The critics accused the governor of spending huge money on `meaningless projects in a state that had not been able to pay workers and pensioners as and when due'.
The critics also cited various corruption cases linked to Zuma and the recurring killing of Nigerians in the former apartheid enclave, arguing that giving such honour to Zuma was wrong.
Meanwhile, Director-General of Rochas Okorocha Foundation, Mrs Uloma Nwosu has stated that all was now set to receive Johnson-Sirleaf in Owerri, capital as a guest of the Foundation in a renewed effort to focus attention on the plight of homeless, orphaned, abandoned, abused and indigent children across the African continent, a passion which she shared with the foundation.
In a statement signed issued yesterday in Owerri, Nwosu disclosed that the out-going Liberian President would among other activities pay a visit to the newly established Rochas Foundation College of Africa (ROFOCA) during which she woud be united with five children from her country who were part of the pioneer students of the school.
The five children were among 275 children drawn from 55 countries in Africa, who had since resumed as pioneer students of the college in a bold move targeted at rescuing one million children off the streets in the entire continent by 2030. There are presently five children from 55 countries in the college.
Nwosu explained that the 275 children in the college based in Owerri were different from over 15, 000 others in the five Rochas Foundation Schools spread across Nigeria which had recorded over 4, 000 graduates who were members of the Rochas Okorocha Foundation Old Students Association (ROFOSA).