After he won the 2015 presidential election, President Muhammadu Buhari and the Vice President Yemi Osinbajo  declared their assets publicly and PMB total assets was not as much as a lot of young men that had worked in the Nigeria civil service/public and private sector for just about 10 years or less that they would have amassed from gains of corruption. When his assets were made public I remember a friend that fits into the present Union Bank advert of Mr. Thomas doubted and trust him as a Nigerian he tried to paint a picture of PMB having a possible big private house in Daura.

Seeing the picture of PMB sitting in a modest living room and watching the Nigeria vs Cameroon match from a modest 32-inch old model LG TV on a modest furniture got me thinking. Today even our children in NYSC while in service want to live in duplexes with a minimum of 55-inch television set, religious leaders that have no any other means of livelihood than from the church/mosque live in houses in acres of land with state of the art furnishings and electronic gadgets whose value can feed several families of six for months or years.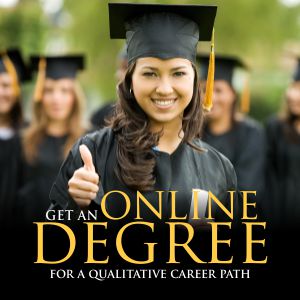 A few days ago I looked at my 55-inch Samsung TV that is almost 10 years old now and was complaining of how I need money to change it. But seeing Buhari, the President of the largest economy in Africa that TV is still going to be watched for a long time to come.

PMB may be inefficient as a president in some areas but one thing that he had been able to tell all those in position of leadership and Nigerians in general is to be modest in our living, integrity, selfless service, unnecessary accumulation of wealth. Hate him, dislike him but you cannot fault him on these principles. Likewise our dear Vice President, my pastor and one time lecturer Mr. Osinbajo. Truth is that if 30-40% Nigerians can grab the message/mentality of the lifestyle of our today present political leaders this country led by PMB and Osinbajo we will be great as nation once again.

I may be wrong but I am of the candid view that no matter how sound the economic policies that a nation may have or postulate as long as the people and their leaders are corrupt we will not reap the benefits of the sound economic policies. But the most basic economic policies of a country of people with modest living, selfless people, integrity, shunning corruption will yield greater benefits to the nation.

You can be rich or be making a lot of money but if you have an ostentatious lifestyle you may not be as wealthy as a man with basic income but a modest lifestyle. I see a lot of the supposed rich with an ostentatious lifestyle how they struggle to make ends meet at times because of debts they are owing banks.

PMB & Osinbajo you are the first of your kind in this country. I wait to see any like you either as past political office holders, present political office holders, religious leaders, social leaders, economic leaders etc.

GOD BLESS NIGERIA.
Pastor Benjamin Atebe