There appears to be no respite in the rift between the Nigerian National Petroleum Corporation (NNPC) and international oil companies (IOCs) operating in the country over $10 billion crude over lift, as the former has dragged the latter to the international tribunal.
Minister of State for Petroleum Resources, Dr. Ibe Kachikwu, validated this in a document of the Ministry of Petroleum Resources sighted by New Telegraph's correspondent. He also threw his weight behind the NNPC for having the right to challenge IOCs in a local court.
While expressing optimism that the issue would be resolved out of Court, the ministry maintained that Dr. Kachikwu had already given out deadlines on how to end the legal tussle on the basis of no victor, no vanquish.
"They have gone up to international tribunals, they have close to about $6 billion in terms of award and NNPC had the right to challenge them in a local court on the basis of an issue," Kachikwu was quoted to have said.
On the PSC issues, the minister, according to the document, had "already given guidelines about how it could be resolved just as he gave guidelines about the cash calls. His position is that firstly, it must be on the basis of no victor, no vanquish."
The minister had earlier in an interview with this newspaper hinted about his desire to resolve the dispute.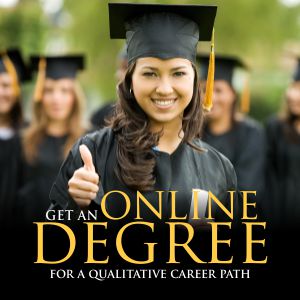 Noting that he was in constant meeting with chief executive officers of the IOCs, who not only claimed that their companies did no wrong, but also said that the disparity on over-lift was $6 billion and not $10 billion, the minister said: "This means that if I do that today and slashed that $6 billion to about $2-$3 billion and I would say how do we spread it and I find resources for that.
"IOCs have to go consider that that's a way of paying rather than arguing in court. So, just like the JVs I'm working on, it's going to take a while.
Besides he said: "On crude over-lift, my figures are between $5-$6 billion and $10 billion as you have stated, but, overlift is a bit more technical. Their claims are arising from interpretation disputes.
"NNPC is saying our position is that you needed to have got an approval before you lift 'X', oil companies say under the terms of the contracts we have, we don't need your approval to lift 'X' and, by the way, taking advantage of that investment to pay up."
Explaining the China deal and $79 billion, which NNPC raised via an MoU, he said: "The essence of the MoU is that in case they are interested to work with us, we need to identify the projects because those projects are locked up in Nigeria National Petroleum Corporation (NNPC) and NNPC has to be willing to say we need funding for that project line or gas infrastructural line.
"We have a lot of them, but what we need to see is this money we need or what sort of pipeline we need to build. So, we need to identify a project to sell. Some of those projects require you sit with investors."
The minister also said there are short term monies available. He said: "Some of them like $5 billion disbursement; we are working on how to be able to access those funds. It will take you an average of one to two years to sign a MoU.
"We will not sit back and obviously when I transited fully into the ministry, there was a bit of gap that needed to catch up. But I think they are now based on those numbers.
"If I get 20 per cent of the $5 billion pledged, I would have generated $1 billion into the system. We are still optimistic because there is still time frame and we are working on it. China is working on railroads, power and other infrastructure and the money is coming from same source."
On project 100, conceptually, Kachikwu said: "We need to develop the concept, develop the parameters around it and put in place the team to work on it. I will say in the next 90 days, we will come out with a position on the project and hopefully, get Nigerians that will be on the project out for training.
"Given the price and instability in the market, I will work with my colleagues in Organisations of Petroleum Exporting Countries (OPEC) to try and work on the extension.