Africa's richest businessman and industrialist, Alhaji Aliko Dangote, Friday advised President Muhammadu Buhari to embark on the sale of state assets to shore up the nation's cash and foreign exchange reserves, instead of seeking to borrow from the International Monetary Fund (IMF) as his government seek ways to turnaround the recession-hit economy.
The businessman's advise to Buhari came moments before Nigeria's credit rating was downgraded to B from B+ by S&P Global Ratings.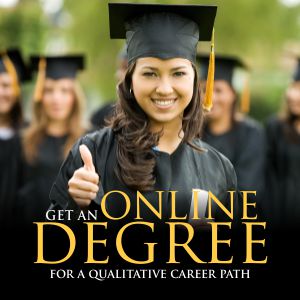 Aliko told an online news portal, CNBC Africa, that the sale was an easier route to boosting the economy.
 "I think the real challenge for us is now for us to have the political will in terms of selling some assets.
"I think it's an easier route than the IMF (International Monetary Fund or the World Bank to borrow money, because what you need to do is actually to beef up the reserves," he told CNBC Africa.
He told CNBC that Nigeria, which rivals with South Africa to be the continent's biggest economy, should have been diversified a long time ago. He lamented its over reliance on oil.
However, he was optimistic that Nigeria would exit recession in the fourth quarter of this year and said the country "had all the answers" to bounce back to health.
He urged the government to sell assets in some of its joint ventures with the private sector in an open tender process. He said that Africa Finance Corporation – a development finance institution established in 2007 – would fetch close to $800 million.
He said policymakers should also look to sell 100 percent of the country's stake in Nigeria LNG Limited, a natural resources firm.
"If I had challenges in my company, I would not hesitate to sell assets, to remain afloat, to get to the better times, because it doesn't make any sense for me to keep any assets and then suffocate the whole organisation," Dangote told CNBC.
On its part, S&P said in a report on the downgrade that, "Nigeria's economy has weakened more than we expected owing to a marked contraction in oil production, a restrictive foreign exchange regime and delayed fiscal stimulus."
Nigeria's economy is set to contract on an annual basis in 2016 for the first time in 21 years, with its all-important oil industry suffering under weak global prices.
The country's gross domestic product (GDP) dropped by 2.06 percent in the second quarter of 2016, after falling 0.36 per cent in the previous three months.
President Buhari Thursday summoned a group of Businessmen, economists and policy makers to a meeting in Abuja and challenged them to think outside the box to find ways to get Nigeria out of the recession.
Minister of Finance, Mrs. Kemi Adeosun, had yesterday said government would release N350 billion (about $1billion) to fund government projects instituted by ministries, departments and agencies (MDAs).
Dangote is worth $12.5 billion and is the richest man in Africa, according to Forbes. He is the owner Dangote Group, which bills itself as the biggest manufacturing conglomerate in West Africa and has interests in commodities.