It gives me great shock to read that the Federal Government of Nigeria under the respected leadership of President Muhammadu Buhari has ordered the disbandment of the Governing Council of Obafemi Awolwo University.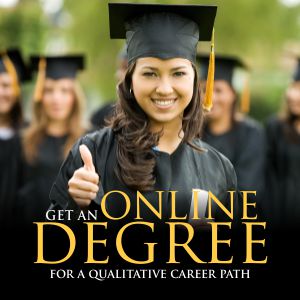 Clearly, this action is illegal and evidently inconsistent with the extant laws governing Federal universities, the constitution and dissolution of their Governing Councils and their responsibilities and functions.
For example, the Universities (Miscellaneous Provisions) (Amendment) Act 2003, otherwise called the Universities Autonomy Act No. 1, 2007 and the Universities (Miscellaneous Provisions) (Amendment) Act 2012 spell out clearly the point at which the Visitor to the federal universities can dissolve a Governing Council. Precisely, Section 2A of the Principal Act as amended provides that, 'The Council so constituted shall have a tenure of four years from the date of its inauguration provided that where a Council is found to be incompetent and corrupt it shall be dissolved by the Visitor and a new Council shall be immediately constituted for the effective functioning of the University'.
The Governing Council of OAU under the leadership of Prof. Rowland Ndoma Egba was constituted in March 2013. Its tenure has not expired. Two, there has not been any confirmed case of incompetence or corruption against the Prof. Egba-led Council. So, how could the Federal Government say it has dissolved it? Doubtlessly, this is a clear case of misinformation. The Federal Government was wrongly advised. And since it acted in error, the fact is that the Governing Council of OAU remains intact and valid until its tenure expires.
Moreover, the statement credited to the Chairman of the Non-Academic Staff Union, OAU Branch, Mr. Wole Odewum, that the appointment of Prof. Ayobami Salami as the Vice-Chancellor has been nullified is false. The Governing Council in following the procedure established for the appointment of a Vice-Chancellor had on June 6 announced the appointment of Prof. Salami as the Vice-Chancellor to take over from Prof. Bamitale Omole whose tenure expired on June 23. The process that produced Prof. Salami was flawless and consistent with the provisions of extant laws.
Therefore, neither the Visitor nor the Federal Ministry of Education can nullify the appointment. It is a misinformation to tell the public that Prof. Salami is not the substantive Vice-Chancellor of OAU. He is the validly substantive Vice-Chancellor and his five-year tenure started on the June 24, 2016. The Federal Government has no power to appoint an Acting Vice-Chancellor when a duly appointed one is in place. To do so is to breach the law and cause chaos.
The jubilation of the workers who have no patience to allow the court to decide the case they took to it is misplaced and unwarranted, for the Federal Government's decision is illegal and unconstitutional.
Dr. Adediran writes from OAU, Ile-Ife.