The All Progressives Congress (APC) has said it would not punish Governors Ibikunle Amosun and Rochas Okorocha of Ogun and Imo states respectively until the reconciliation committees it set up submit their reports.
Both governors have been accused of anti-party activities after openly promising to work against the APC governorship candidates in their respective states.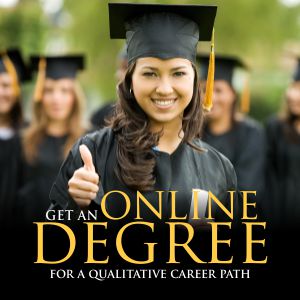 The governors have also been accused of bankrolling two opposition political parties which handed out tickets to their loyalists that lost out during the APC primaries.
Amosun has vowed to work for the victory of his preferred candidate, Adekunle Akinlade, who defected to the Allied Peoples Movement (APM) after losing the APC governorship ticket to Dapo Abiodun.
Okorocha, who is the Chairman of the APC Governors Forum, has also openly expressed support for the governorship ambition of his Chief of Staff and son-in-law Uche Nwosu.
Nwosu defected to the Action Alliance (AA) after losing the APC governorship ticket to Senator Hope Uzodinma.
The National Publicity Secretary of APC, Lanre Issa-Onilu, said the party has already set up reconciliation committees to reconcile the aggrieved governors and other party members, hence would not take disciplinary measures so as not to preempt the committees.
He noted that despite pressure from many quarters, the party would not withdraw the senatorial tickets it handed to Amosun and Okorocha.
"Just two weeks ago, we put in place six reconciliation committees for each geopolitical zone, and they are still at work, and so we would be preempting them when we know that the calibre of people we have put together is good enough to bring about lasting peace, and to reconcile aggrieved members across the country.
"It would be too early to start taking action against anyone since the activities of these people also emanated from issues surrounding the primaries. We need to allow the committees to do their work. We understand such actions to mean anti-party activities no doubt, but we just have to give the committees the chance, perhaps, by the end of the exercise all these issues would have been resolved. If after their assignment we still find any member carrying out any activity that suggests undermining the interest of the APC, or compromising our objectives, the Constitution of the party provides for actions to take," Issa-Onilu said.
He added, "Our world view is that every man has one vote and everybody is equal before the law. And in the application of our rules, there would be no fear or favour, but our main focus is reconciliation and we are very hopeful that at the end of the day, there would be no need for any punitive action.
"What this party would not tolerate is a situation where somebody would say he is in the APC, but works surreptitiously or openly against the party. If we have good evidence that anybody would likely compromise the interest of the party anywhere, the party would look at it critically. And the rules would be applied."