God of unity, God of faith
God of peace, God of compassionate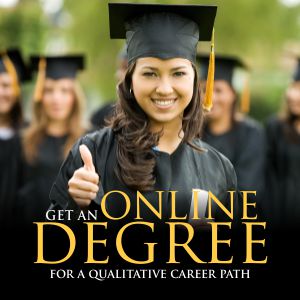 Grant me to sing
This truth aloud about
This vast blessed land
The land we love
As the many in one
The land we love
And call our own
The tale they told
On this our land
Abundance bestowed
Land space galore
The land of gold
The gold that flows
From underground
The land is good
It's a virgin land
The land is fresh
Like when Adam came to be
As the day
Just after creation
To it Thou gave
The beings galore
The land doth flow
with milk and honey
To other land
Thou art unfair
The land is small
The land is hard
The land is dry
And full of grit
The land is hot
And rumbles under
To till the land
Is Adam's curse
The people scanty
The land is scorched
To till the land
They toil and sweat
But my land
The land of gold
The gold that flows
With nuclear weapons
The man that came
Was Lord Lugard
A man with brilliant mind
In our tongue uninformed
But watchful of our ways
The gorge to bridge
The South and the North
The North with the South
Must come to one
And one to be
Lugard was bewildered
That the God
May direct aright
A name to suggest
That land could be
The name Nigeria came to be
From Niger area land
The land through which
Had coursed the river
The sea to reach
The river from creations beginning
Assumed discovered
By Mungo Park
By dint of chance
The River Benue left unsung
Lugard's Shaw arrived
She shook her head
Skull unraveled the mystery
Then declared
"Nigeria, the name shall be!"
The above poetry lines were culled from an autobiography of the legend himself entitled: "FREDERICK FASEHUN: The Son of Oodua" first published in January 2002 by Inspired Communication Limited to pay a deserving tribute to this illustrious son of our land who has just answered the call of his Creator.
I see this as one of the best ways I could pay my last respect to the noble man whose story has immensely demonstrated the philosophy and virtues of hard work and courage. I was greatly influenced by his unique life experiences as captured in the book when I read it shortly after its publication. He encountered enormous challenges from childhood till adulthood, yet remained unwavering on the goals he set for himself and that of his beloved Country.
Chief Frederick Isiotan Fasehun loved his Country and Yoruba race in great deal. He believed an egalitarian and progressive Nigeria was possible and was religiously committed to the cause till death. It was for this reason he suffered many arrests and detentions during the military reigns, particularly, of General Abacha.
Another fact many people did not know of Chief Fasehun was his great love for poems and abundant talent in poetry. In that book alone, Dr. Fasehun penned down two thousand, four hundred and forty-four poetry lines for his Country, Nigeria.
Dr. Isiotan Fasehun was many things in one. He was a medical doctor of high repute, an entrepreneur, an astute politician, a human rights and pro-democracy activist, a loyal Yoruba son and leader, a patriotic Nigerian, an author of many books and journals, and an elder statesman.
My heart goes to the noble family of Fasehun. May our Creator grant you and the Country the fortitude to bear his demise. May his noble ideas and ideals endure after him.
Good night! Our dear leader, Chief (Dr.) Frederick Isiotan Fasehun.
– By Isa Isawade