Nigerians carried out N1.82tn worth of transactions on the Point of Sales terminals across the country in the first 10 months of the year.
The transactions were conducted on about 200,239 active terminals that were issued by mobile money merchants to retailers, data made available by the Nigerian Interbank Settlement System showed.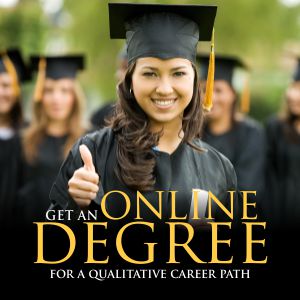 The statistics indicated that this was the highest value recorded since it was introduced in 2012 by the Central Bank of Nigeria to drive home its cashless policy aimed at enhancing Nigeria's payment system.
The highest transaction valued at N212.37bn was recorded in October while the lowest payment of N144.87bn on the PoS was conducted in February.
An analysis of the statistics indicated that the PoS transactions rose by 64 per cent from N110.7bn the country recorded from January to October 2017, to N1.82tn within the same period this year.
The figures also showed that the payment system was used 225 million times in the first 10 months of this year as against 114 million times within the same period in 2017.
Speaking in Lagos at a stakeholders' forum recently, the Chief Executive Officer, TeamApt Limited, Mr. Tosin Eniolorunda, highlighted the opportunities payments' leaders could explore to advance the retail business sector in the country abound, urging them to consider customer information systems, loyalty systems and emerging payment channels like fingerprint and voice.
However, fraud perpetrated through online payment systems remains worrisome as the latest report by Nigeria Deposit Insurance Corporation estimated that N1.5bn had been lost by banks through electronic fraud and card-related devices in 2017.
Speaking recently at an annual payment systems and anti-fraud conference organised by the E-Payment Providers Association of Nigeria in Lagos, the Country Manager, Accenture, Niyi Yusuf, noted that the e-payment sector was at the risk of more huge losses if the issue was not addressed.
According to him, the growth in sophisticated technology has provided an opportunity for fraudsters to develop means of using the widespread Internet access to perpetrate their activities.
"As the adoption of e-payment rose in Nigeria, so also the amount lost to fraud. Only 12 per cent of fraud happens across the counters while the remaining 88 per cent is online," he said.
He explained that the emerging trends in the financial industry would make combating fraud tougher and more essential in the next five to 10 years.
While acknowledging the significant growth of the PoS payment system in Nigeria, the Director, Banking and Payments System, Central Bank of Nigeria, Mr. Dipo Fatokun, urged banks to carry out risk ratings on prospective merchants.
He said, "It is essential that we continue to conduct necessary due diligence on any merchant to be extended a PoS terminal. Banks must know the businesses of their respective merchants and carry out appropriate risk ratings, while acquirers and issuers must implement fraud monitoring tools on both issuing and acquiring sites of their businesses."