After weeks of denials, Saudi Arabia for the first time confirmed that journalist Jamal Khashoggi was killed inside its consulate in the Turkish city of Istanbul.
The kingdom claimed early on Saturday that The Washington Post columnist died after a "fist fight" inside the building and 18 Saudi citizens were arrested over the killing.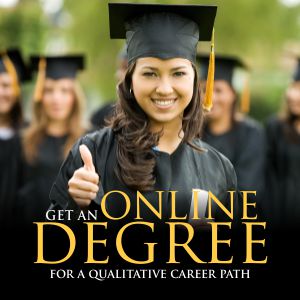 Khashoggi, a critic of Saudi Crown Prince Mohammed bin Salman, went missing on October 2 after entering the consulate in Istanbul to obtain documents needed for his upcoming marriage.
Saudi officials had previously denied Khashoggi had been killed and dismembered inside the diplomatic facility, insisting he had left the consulate before disappearing.
Here's a round-up of the first international reaction related to the confirmation of the Saudi journalist's killing.
Amnesty International
Amnesty International says the "impartiality" of a Saudi investigation into the killing of Khashoggi would remain in question after authorities in the kingdom said the journalist died after a fight in the consulate.
Amnesty's Rawya Rageh said early on Saturday that the rights group and other organisations have been very clear that what is needed is "an impartial and independent investigation by the UN to find out what happened and ensure justice" for Khashoggi.
She said rights groups have been concerned of a "whitewash" in the investigation.
United Nations
Antonio Guterres, secretary-general of the United Nations, is "deeply troubled" by Riyadh's confirmation of Khashoggi's death, according to a spokesperson.
The UN chief called for a "prompt, thorough, transparent" probe into the circumstances of the killing and urged full accountability for those who were involved.
"The secretary-general is deeply troubled by the confirmation of the death of Jamal Khashoggi. He extends his condolences to Mr Khashoggi's family and friends," Guterres's office said in a statement.
"The secretary-general stresses the need for a prompt, thorough and transparent investigation into the circumstances of Mr Khashoggi's death and full accountability for those responsible."
Donald Trump
US President Donald Trump said Saudi Arabia's explanation for how Khashoggi was killed was credible, adding what happened at the consulate is "unacceptable".
Speaking to reporters at Luke Air Force Base in Arizona, he said Khashoggi's death was a "horrible event" that has not gone "unnoticed", but he noted the announcement on the circumstances of the journalist's death was a "good first step".
"Saudi Arabia has been a great ally, but what happened is unacceptable," Trump said.
He also said he prefers any sanctions against Riyadh not include cancelling multibillion-dollar defence deals.
White House
Earlier, White House spokesperson Sarah Sanders said in a statement that Washington acknowledged Saudi Arabia's announcement and was "closely" following the developments.
"We will continue to closely follow the international investigations into this tragic incident and advocate for justice that is timely, transparent, and in accordance with all due process," Sanders said.
"We are saddened to hear confirmation of Mr Khashoggi's death, and we offer our deepest condolences to his family, fiancee, and friends."
US politicians
Politicians in the US have reacted in disbelief at claims in Saudi Arabia's state media that Khashoggi died following a "fist fight".
"To say that I am sceptical of the new Saudi narrative about Mr Khashoggi is an understatement," prominent Republican Senator Lindsey Graham wrote on Twitter, adding it was "hard to find this latest 'explanation' as credible".
Democrat Congressman Adam Schiff also questioned the Saudi's credibility, tweeting: "If he was fighting with those sent to capture or kill him it was for his life. The kingdom must be held to account. If the administration doesn't lead, Congress must."
California's Eric Swalwell, a senior Democrat congressman on the Intelligence Committee, said the unanswered question now is the location of Khashoggi's remains.
"Where is the body? Khashoggi's family deserve immediate custody of the remains as they seek some measure of closure," he wrote on Twitter.
US Senator Richard Blumenthal criticised the Saudi explanation, writing on Twitter that Saudi actions "continue to defy credibility and common sense".
"No way should the world wait 30 days for a Saudi whitewash or cover up. US must call for an international investigation that holds accountable all responsible – not just Crown Prince's fall guys."
In an interview with CNN he added that the Saudis are "buying time and buying cover" with their decision to commission an investigation into Khashoggi's death.
'Brutal assassination'
Karen Attiah, The Washington Post's Global Opinions editor, described the Saudi announcement as "almost insulting".
In another Twitter post, Attiah wrote: "Utter bulls**t".
Fiancee farewell
Khashoggi's fiancee, Hatice Cengiz, was the last person to see him alive on October 2 when he entered the Saudi consulate. The reason he went there was to obtain a document proving his divorce so he could remarry.
"God have mercy on you my love Jamal, and may you rest in Paradise," Cengiz tweeted following the Saudi announcement of his killing.
Human rights groups such as Amnesty International separately have been calling for a United Nations investigation into Khashoggi's killing.
"All along we were concerned about a whitewash, or an investigation by the entity suspected of involvement itself," Amnesty's Rawya Rageh said on Saturday. "The impartiality of a Saudi investigation would remain in question."
Some analysts noted the international pressure finally became too much for the Saudis to bear.
"It took an intense international outcry sustained for two weeks to acknowledge the obvious – that Khashoggi is dead, that he was killed in the Saudi consulate," said Kristin Diwan of the Arab Gulf States Institute in Washington.
"That gives you an idea of the immense financial and strategic interests that are invested in maintaining the US partnership with Saudi Arabia and its leadership."
Others questioned the believability of the latest Saudi explanation.
"Each successive narrative put out by the Saudis to explain what happened to Khashoggi has strained credulity," said Kristian Ulrichsen, a fellow at Rice University's Baker Institute in the United States.
"Especially because the Saudis are still unable or unwilling to produce the one piece of evidence – a body – that could provide a definitive answer one way or the other."