The Lagos State Government on Tuesday promised to build two early intervention centres in some strategic locations in the state to cater for children suffering from autism.
Mrs Joyce Onafowokan, the Special Adviser to Gov. Akinwunmi Ambode on Social Development, spoke at a two-day 8th Annual Autism Programme sponsored by Guaranty Trust Bank (GTBank) at Muson Centre.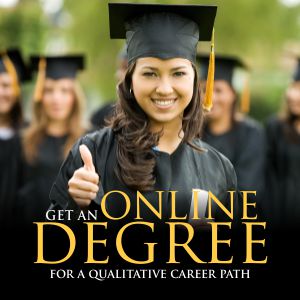 Wikipedia, the free encyclopedia, defines Autism as "a developmental disorder characterised by troubles with social interaction and communication and by restricted and repetitive behavior.
"Parents usually notice signs in the first two or three years of their child's life.
"These signs often develop gradually, though some children with autism reach their developmental milestones at a normal pace and then worsen.
"Autism is caused by a combination of genetic and environmental factors.''
Onafowokan said that the state governor was fully committed in ensuring that facilities were provided to bridge the gap and provide support to the families of those with autism.
"Two early intervention centres are to be built at the strategic points to cater for those with the disorder.
"The centre will cater for the needs of children affected with the four 'Ds' namely: `Defect at birth, Diseases, Deficiencies and Developmental delays' as well as physical challenges.
"These centres will be situated at Oregun and Sangotedo Communities respectively," the adviser said.
She said that the centres would be the first of its kind and would operate in the best progressions and support programmes in the interest of both the children and their families.
The adviser said that the state would engage in a more sustainable investment in the educational sector for special people to ensure a constant pool of personnel for the early intervention centres.
"We believe this will complement the efforts being made by private organisations like GTBank," she said.
Onafowokan, also said that the state government would continue to create and impart socio-development policies that would strengthen the importance of public-private partnership in the human development sphere.
"With organisations like GTBank rising to the challenge to provide human support services, the future is indeed bright.
"We do not take this investment for granted and see this effort as the height of Corporate Social Responsibility (CSR).
"This effort is a functional allowance through which our society can bring out the best quality of service to people living with disabilities across the state.
"Over the years, we have seen progress made in awareness, diagnosis, treatment and management all around the world for people with autism.
"We have also seen an increased focus on early childhood intervention playing a major role in managing the outcome of the condition in children," she said.
Commenting, Mr Segun Agbaje, the Managing Director of GTBank, said that the programme was part of the bank's CSR focussed at transforming lives and uplifting their host communities.
Agbaje said that the bank created the Orange Ribbon Initiative in 2009 to support people with developmental disabilities and special needs, especially Autism Spectrum Disorders (ASD).
"Through our autism awareness campaigns, there has been a steady and significant increase in the social consciousness of people toward supporting people living with autism.
"This year's theme will serve as a reminder to all of us that children living with autism are ultimately children who also have dreams, talents and potential to contribute to society," he said.
The director said that through the annual autism conference, 14, 000 people had been trained on how to manage autism with 3, 200 children benefiting from their free one-on-one consultation services.
"Although, autism is a complex disorder, people with autism have the capacity to learn, grow and lead meaningful lives.
"They just need to be provided with appropriate and timely support, that is why we must continue to inspire communities to embrace individuals with autism into their lives and the society," he said.