Nigerians have reacted to the release of schoolgirls abducted by Boko Haram insurgents from Dapchi in Yobe State.
The girls were returned at the early hours of Wednesday in nine vehicles, an episode similar to how they were taken away.
It was, however, gathered that five of the girls may have died while in custody of the insurgents.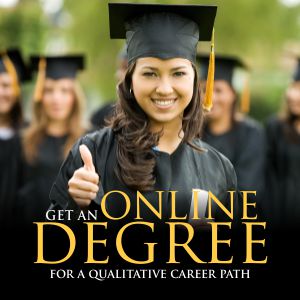 Meanwhile, Nigerians have expressed worries about the mysterious return of the girls.
They queried how Boko Haram insurgents were able to get into Dapchi town without being apprehended by security angents.
Majority of them have now accused President Buhari's government of being behind the abduction.
Recall that the Amnesty International, AI, on Tuesday accused the military of being responsible for the abduction.
Here are some reactions gathered:
So @MBuhari you paid BH and allowed the to drive into Yobe to drop off the abducted girls,and no arrest was made. Legendary incompetence. @segalink #DapchiGirls

— Duru Chibuzor eric (@DuruchibuzorE) March 21, 2018
People who use their heads to think will ask how it was possible for boko haram to freely kidnap and return 100plus #DapchiGirls in an heavily militarised region like Yobe without any confrontation from the military. But I understand some people actually think with their legs.

— Oluyemi Fasipe 🇳🇬 (@YemieFASH) March 21, 2018
So Boko Haram returned the kidnapped #DapchiGirls in the same set of vehicles they used to kidnap them and none of the security agent assigned to the vicinity saw them.

Is there more to this report they aren't disclosing? pic.twitter.com/wZQzv6EK33

— Kemi Ariyo (@d_problemsolver) March 21, 2018
#DapchiGirls are back, except for the 5 that died (according to report)!

Boko Haram drove all the way from Sambisa forest to drop the girls in Yobe town & drove back and nobody saw them? 🤔

It is obvious that Boko Haram & Fulani Herdsmen are both Political!

So unfortunate!

— Opeyemi Babalola (@CACCOT1) March 21, 2018
BHT Kidnapped Girls….Stage 1

Boko Haram Returns Kidnapped Girls… Stage 2

Buhari, I have fulfilled my Promise to rescue Abducted girls…. Stage 3

End of Movie

— The Nigerian Wailers (@NGRWailers) March 21, 2018
Gist: Those who removed Military Checkpoints and allowed the #DapchiGirls to be kidnapped have released them after making MILLIONS of DOLLARS as RANSOM…#DapchiGirls

— Adetutu Balogun (@Tutsy22) March 21, 2018
So Boko Haram drove all the way from Sambisa, dropped off #DapchiGirls in Dapchi 'after being paid', even exchanged pleasantries with the locals and drove off. What a Wawu. What did Trump called this country again? Anyways Congratulations to the #DapchiGirls

— The Business of Law (@SegunOladejo_) March 21, 2018
@Augusta "This was the whole set up. Now we know why Baba was boasting of responding better than Jonathan in light of his obvious errors. It was planned from the get go, from the removal of army road blocks to the denial of the government to mama boko haram claiming the girls were with her."
@Uchemayagi "Don't mind him, we knew from onset that it was staged, it's quite unfortunate that we now use peoples children for political purposes. APC is full of evil people, may we never witness these set of people again in our dear country."
@Clementkanabe "This was the plan before now so that this government will be praised for negotiating the release of the #DapchiGirls without ransom payment. Remember the statement of the Defence minister, that the girls will be rescued in 2 weeks. SMH."
@Amoso "Something doesn't feels right in this Dapchi kidnap saga."
@Solomon2day "Nigerians will like to know the 'magic' behind the release of 105 out of 110 Dapchi schoolgirls"
@Zedicus, "Those girls were never kidnapped, they were only relocated to be returned on a later day which I want to believe is a drive towards someone's re-election come 2019 and those five that died must have been in the know of the game that played out and had to silence them."
@Kolade "When Chibok girls were kidnapped, people said it was a set up, government delayed action. Soon we realised it was true but too little too late. Dapchi happened, this government went into action and ensure majority of the girls were returned, you said it was a set up! Really."
@Sammyfizzy "The drove back and dropped the girls without being seen or apprehended. youall are jokers"
@Bunmifase "In peace deals you don't use guns bec u must have agreed to some terms and conditions and part of it is usually no body should be http://harmed.As much as I suspect foul play but am still happy that some families will rejoice today and I rejoice with them."
@Ayovictor "We knw dat Dapchi sch girls is an APC plan 4 2019, A perfect Decoy 4 d $1B 2 fight Boko haram, I knew it the first day the news came."
@Veremjude "It's unbelievable, Boko Haram terrorist will drive through communities with 9 Hilux vans to Dapchi, drop off the kidnapped girls, exchange pleasantries with community leaders and drive back to their hideout. No military confrontation, no spy drones. What a shit hole country."
@kardinalsmith "So the next release from PMB' Media Aides will be "I have fulfilled my Promise to rescue abducted girls". Sadly in some sections of this nation, these staged drama will still speak for them for re-election in 2019."