Some Nigerians have taken to Twitter to blast Governor of Zamfara, Abdulaziz Yari for joining the team of APC governors that visited Buhari in Daura on Friday few days after 18 people were killed in his state.
The governors had said that they visited Buhari to commiserate with him on the death of two members of his extended family within hours of each other last week.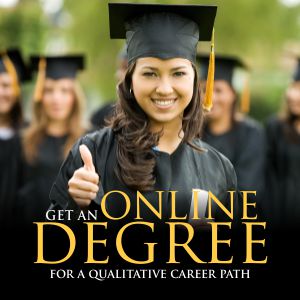 They added that they equally used the opportunity to commend the president for appointing a national leader of the party, Asiwaju Bola Tinubu as the party's reconciliation committee chairman.
The Zamfara Police Command had on Thursday confirmed that 18 people were killed in a fresh attack by gunmen in Birane village in Zurmi Local Government Area of the state, many unconfirmed sources putting the figure at 44.
Many Nigerians blasted the governor for smiling with the president instead of raising the matter with him.
Abdulbaqi Jari said, "Just don't know what to describe this level of Yarism. And he is in Daura currently with other Govs seeing d Pres. both laughing as if nothing has happened Some wl say his presence won't change a thing I'm just mad about our attitude as Nigerians. Zamfara ppl shld impeach him".
Sam Hart tweeted, "And best believe that is the same Zamfara State Governor to the President's right beaming in Daura today at a partisan gathering, 3 days after slaughter of citizens. My money says he has not been home since this crisis broke. Can't confirm if his Info Commissioner has reached him"
And Editi Effiong wrote, "The governor of Zamfara is in Daura to do politics, while his people are enduring wave after wave of massacre. Damn!"
The Cable Newspaper tweeted, "Yari moves from #Abuja to Daura … 'abandons' #Zamfara despite fresh killings"
Omadi noted, "What will Buhari and Gov. Yari talk about in Daura ? Your guess is as good as mine…his 2019 presidential ambition of course. Buhari is one accident that must never repeat itself in 2019. Get your PVC and vote him out."
@Abubakar47i tweeted, "Governor Yari actually has no business being in Daura attending Progressive Governors Forum when his people are grieving. It shows the height of lack of regard for humanity.
#ZamfaraMassacre"
Bhadmus Hakeem wrote, "Zamfara state governor currently in Daura. Mind you, 40 people killed by gunmen in his state just got burried few hours ago."
Theo Abu said, This picture depicts the inhumanity in those leading us. Over 40 people were massacred in Zamfara yesterday and the governor instead of sitting his arse down in Zamfara and mourn the victims, man is leading other governors to Daura to see King of the North Buhari.