Stranded Nigerians and migrants of other nationals in Libya are in a dire situation as smugglers now auction them for sale as slaves in the North African country for as low as $400 (N144,000). In a video footage report published by the Cable News Network (CNN), some stranded immigrants in the North African country were seen in a brief clip being auctioned for sale, with the auctioneer saying they are, "big strong boys for farm work."
According to the report, Nigerians are sold at the auctions, which usually take place at least twice in a month, for 900, 1,000 Libyan Dinars, depending on the physical strength the migrant possesses.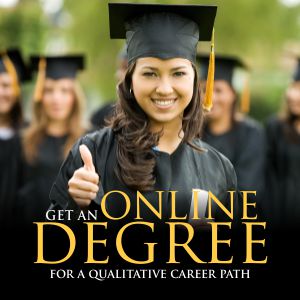 "Eight hundred," says the auctioneer. "900… 1,000… 1,100…" Sold. For 1,200 Libyan dinars – the equivalent of $800. The auction was not for a used car, a piece of land, or an item of furniture, but two human beings. In the video, an unidentified Nigerian, who is believed to be in his late 20s and putting on a pale shirt and sweatpants, was sold during the transaction.
The auctioneer, whose face didn't appear in the video, but his hand resting on the Nigerian shoulder, was addressing an unseen audience about the 'deal' in a deep baritone voice. Libya has become a major transit hub country for migrants looking to reach Europe from North Africa. Thousands of migrants have died attempting to cross the Mediterranean Sea from Africa into Europe. Each year, tens of thousands of people pour across Libya's borders.
They're refugees fleeing conflict or economic migrants in search of better opportunities in Europe. Most migrants have sold everything they own to finance the journey through Libya to the coast and the gateway to the Mediterranean. But a recent clampdown by the Libyan Coastguard means fewer boats are making it out to sea, leaving the smugglers with a backlog of would-be passengers on their hands. So the smugglers become masters, the migrants and refugees become slaves.
Between January and May this year, no fewer than 1,296 Nigerians were repatriated from Libya. Last week, the bodies of 26 teenage Nigerian girls, said to be between the ages of 14 and 18, were found dead in a ship after they have been sexually abused while attempting the dangerous journey of crossing from Libya to Europe.
The auctions usually take place in nine locations, namely: Gadamis, Garyan, Zuwara, Alzintan, Sabratah, Kabaw, Calsteverde, Alzintan and Alrujban. Carrying concealed cameras into a property where the human merchandise is about to take place outside the capital, the CNN Correspondent who pretended as if they were looking for a missing person, discovered that there are scores of migrants waiting to be auctioned.
"Does anybody need a digger? This is a digger, a big strong man, he'll dig," the salesman, dressed in camouflage gear, says. "What am I bid, what am I bid?" Expectedly, buyers raise their hands as the price rises, "500, 550, 600, 650… "Within minutes, it is all over and the men, utterly resigned to their fate, are being handed over to their new "masters."
After the quick auction deal, the CNN met with two of the men who had been sold. Knowing that their fate has been sealed, they appeared so traumatized by their plight that they could not speak, and so scared that they were suspicious of everyone they met.
Alluding to the slavery merchandise in Libya, 21-year-old Edo State born Victory, a migrant in the Libyan detention facility, recounts how he was sold at a slave auction when he couldn't pay the fees needed for his movement. When Victory's fund ran out, he was sold as a day labourer by his smugglers, who told him that the profit made from the transactions would serve to reduce his debt. But after weeks of being forced to work, Victory was told the money he'd been bought for wasn't enough.
He was returned to his smugglers, only to be re-sold several more times. The smugglers also demanded ransom payments from Victory's family before eventually releasing him. "I spent a million-plus naira or $2,780," he said from the detention centre, where he is waiting to be sent back to Nigeria. "My mother even went to a couple of villages, borrowing money from different couriers to save my life."
Speaking in a short video clip of three minutes 15 seconds, he said: "I was sold! On my way coming I was sold. As I was sold, they demanded a ransom. The pusher man that picked me from Nigeria, I gave him money, he did not pay. So, they said since he didn't pay that money, they now sold me. I was there, the person who came to buy me, gave the man money.
"They ask you to pay money, after about three months of being there, they will start beating you. From a week, they will start beating you so that your money will come quickly. I was there for eight months before I could pay my money and I went out." Narrating the horrendous torture they went through, he said: "If you look at most of the people here, if you check their bodies, you will see the marks. They are beaten with electric cables. Even your butthole they shoot up a sharp object. Most of them lost their lives there, many are dying every day.
"There is no phone call. Their families are thinking that they are dead and they have lost their lives, but they are just in one place suffering." When asked for what he would be doing when repatriated to Nigeria, Victory broke down in tears and said: "Going back home now, I am totally frustrated. I don't know where to start from because I spent my life savings leaving the country.
"A lot of my friends that we started the journey together, most of them are in Europe now. They have grown in the business they are doing, but I will go back and start from square one. It's very painful, very painful.
Even when they gave us food and water here, that is not my major problem. The main problem to me is from where I'm going to start. That is just the main problem because I have lost a lot. My mother has lost a lot. "All I have to say is that if they say the Europeans are not helping, when you are deporting a number of people like this, you shouldn't deport them empty handed
Yes, they are deporting us, but before we left, we all had a dream, hoping that when we get there, we will achieve something. A lot of people go to Europe by air and land; we have seen all they achieved. We also believed that when we get there, we will achieve more than that, that was why we left our country," he said.
But denying knowledge of the slave auction of immigrants, Anes Alazabi, a Supervisor at a detention centre in Tripoli for migrants that are due to be deported, said he's heard "a lot of stories" about the abuse carried out by smugglers. "I'm suffering for them. What I have seen here daily, believe me, it makes me feel pain for them," he says. "Every day I can hear a new story from people. You have to listen to all of them. It's their right to deliver their voices. "We have heard rumours about slave auctions, but there is nothing obvious to us in that regard. We don't have evidence," he said.
Meanwhile, the evidence filmed by CNN, which has been handed over to the Libyan authorities, is to be investigated. First Lieutenant Naser Hazam of the government's Anti-Illegal Immigration Agency in Tripoli said that although he had not witnessed a slave auction, he acknowledged that organised gangs are operating smuggling rings in the country. "They fill a boat with 100 people, those people may or may not make it," Hazam says. "The smuggler does not care as long as he gets the money, and the migrant may get to Europe or die at sea." "The situation is dire," Mohammed Abdiker, the Director of Operation and Emergencies for the International Organization for Migration, said in a statement after returning from Tripoli in April. "Some reports are truly horrifying and the latest reports of 'slave markets' for migrants can be added to a long list of outrages.