An Abuja High Court yesterday remanded in Kuje Prisons four suspects over alleged stealing of N336 million military pension funds belonging to some deceased persons.
The suspects are Wing Commander Ishaka Yakubu, Lieutenant Commander Akinbamidele Odunsi and bank officials – Abidemi Aderemi Kolade and Violet Ofoegbunam.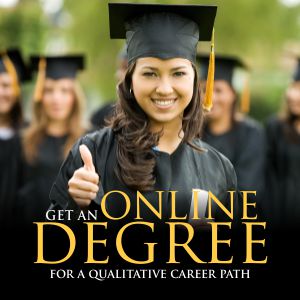 They were alleged to have conspired to collect monies meant for payment of death benefits to deceased army officers, and converted same to personal use. The offence breaches Section 315 of the Penal Code Act Cap 532 LFN (Abuja) 1990, and punishable under the same Act.
The suspects were arraigned by the Economic and Financial Crimes Commission (EFCC) on a six-count charge of conspiracy and stealing of pension funds. When the charge was read to them, they all pleaded not guilty to the charge. Prosecuting Counsel, Steve Odiase, however prayed the court to fix a date for trial and to remand the accused persons in custody pending trial.
Odiase pleaded with the court to take note of the fact that, Yakubu and Odunsi (1st and 2nd defendants) had on several dates refused to come to court, "an attempt aimed at frustrating efforts to have them arraigned over the alleged offence." He urged the court to impose stringent conditions should it be persuaded to admitting the defendants to bail.
However, Yakubu's counsel, Patrick Ediale, informed the court of a pending application dated November 2, 2017, praying the court to admit his client to bail. He urged the court to exercise its discretion in favour of the defendant saying, "he is presumed innocent until the contrary is proved." Other defence counsel also joined in seeking bail for their clients.
The trial judge, Justice. D.Z Senchi, while ordering the remand of the defendants adjourned to November 13, for hearing of their bail applications. One of the counts reads: "That you, Wing Commander Ishaka Yakubu 'm' while serving as a cashier with the Military Pension Board, Lieutenant Commander Akinbamidele Odunsi 'M' being an Assistant Director, computer, while serving with the Military Pension Board, Mrs Abidemi Aderemi Kolade 'F' being a Relationship Manager while serving with a Kuforudua Branch of a bank in Abuja and Violet Ofoegbunam 'F' being a Branch Manager while serving with the same bank on or about February, 2016 in Abuja within the Jurisdiction of the High Court of the Federal Capital Territory, Abuja, while being entrusted with dominion over money belonging to the Nigeria Military Pension Board dishonestly converted to your own use the sum of N339.374 million only which was withdrawn from the Military Pension Board Account with pretence that, the said sum represented payments to the supposed next of kin to deceased Nigerians as death benefit, that the said monies were paid and withdrawn in tranches and thereby committed an offence punishable under section 97 of the Penal Code Cap 532 LFN ( Abuja) 1990."