The Nigerian National Petroleum Corporation (NNPC) is in the last stages of signing deals with ten companies to exchange around 300,000 barrels per day (b/d) of crude for imported petrol and diesel.
The deal which is under a new import scheme called Direct Sale and Direct Purchase (DSDP) was introduced in 2016 and was carried out through direct sales of crude oil to refiners or consultants, who in turn supply NNPC with equivalent worth of petroleum products.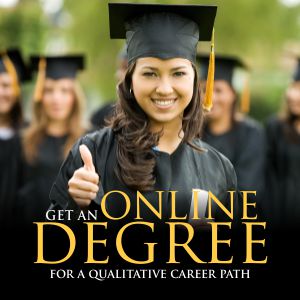 This year's DSDP contract which was expected to have kicked off April 1 and last for one year, will overall consume around 300,000 b/d of crude oil worth $6 billion should oil price remain within $44/45 per barrel.
No fewer than 128 local and international oil and gas companies had in February submitted bids to participate in the programme, but industry sources told Daily Trust that only ten have been chosen.
Each contract, trading sources said, is going to be signed with a foreign company and a local partner. A source listed the successful companies' pairings as: Vitol-Varo Energy, Cepsa-Oando, Petrocam Trading-Rainoil Ltd., Trafigura-A.A. Rano Nigeria and Totsa-Total Nigeria.
Socar Trading was said to have signed its contract with Hyde Energy as local partner; Mocoh-Heyden Petroleum, Mercuria-Matrix Energy and MRS Oil/Gas-Litasco while Ivory Coast's SIR refinery was paired with Sahara Energy Resource Ltd.
It was also learnt that four of the 10 groups have signed contracts with the NNPC, while the rest are expected to sign today.
"Apparently arguments over sulphur levels have held up some signings. NNPC is asking for maximum of 50 parts per million (ppm) sulphur for gasoline, when the term sheet said 150 and the old contracts allowed up to 1000. Apparently the 50ppm opening offer led some of the companies to demand exorbitant price premiums, which they then did not want to back down from," a source familiar with the deal told Daily Trust.
"NNPC might compromise and allow higher sulphur levels for gasoline, but I don't know what that means (150 versus 50, something higher than 150)," the source added.
Old oil swap under new name?
NNPC is normally allocated 445,000 barrels per day crude for the local refineries but the refineries utilise less than that. The rest of the crude is then traded off in swap deals and exports.
The corporation had in 2016 replaced the offshore processing arrangement (OPA) and crude oil swap – deals which NNPC uses to trade crude oil for refined products – with the DSDP arrangement.
It cancelled them after years heavy criticism trailed the contracts whose terms short-changed Nigeria.
The Nigeria Extractive Industries Transparency Initiative (NEITI) in 2015 estimated that Nigeria lost $966 million to crude oil swap deal between 2009 and 2012 and billions of naira in subsequent years until the NNPC headed to its call for the discontinuation of the OPA in April 2016.
Group managing director (GMD) of the NNPC Maikanti Baru had while declaring bids open for the DSDP in February said the new scheme had in the last one year saved the country over half a billion dollars and that the DSDP now guarantees that products are received by it in full and with extra margins, unlike it was with the OPA.
Some industry experts who have been trying to draw comparison between the DSDP and old swap or OPA system, concluded that even though there was no difference between them, terms of the contracts not only differed but that the DSDP has better level of transparency.
"It looks like the same thing under a new name because the underlinings of the transactions remain the same," Head of Investor Relations at United Bank for Africa (UBA) Abiola Razaq said adding that "It may look in the surface to be the same thing; the terms of the contract are different."
"I think we should also give some level of credit to the NNPC and government for their ability to be able to sustain product supply in the market for the last five months despite the volatility in the FX market and other challenges we have had in the market," Razaq said.
Director of the Centre for Petroleum, Energy Economics and Law, University of Ibadan Prof Adeola Adenikinju also agreed that the new arrangement with previous swap were the same in principle except that the terms of deferred.
"I think there should be more disclosure around the deals. For example is it 445,000 b/d or less? More importantly is for us to get our domestic refineries to produce and refine our crude," Professor Adenikinju added.
NNPC's response was being awaited at press time.