Nigerian music legend, Femi Kuti has reacted to reports of him breaking the Guinness World Record after his record breaking performance went viral.
Recall that following the performance, media outlets had reported that Femi Kuti broke Kenny G's 1997 record to become the Guinness World Record holder for the longest note held on a sax.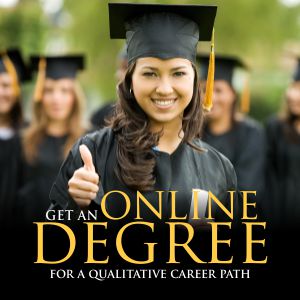 In a chat with Punch, Femi Kuti clarified the record breaking performance noting that he only broke Kenny G's record 17 years after he won the top spot.
NPR reported that Kenny G's 45 minute and 47 seconds record was originally broken by Vann Burchfield from Birmingham who set a new record but failed to make his achievement public because of his love for Kenny G.
Femi Kuti who held his note for 46 minutes and 38 seconds using the Circular Breathing technique used by Kenny G as against the record time of 47 minutes and 6 seconds by Vann said during his interview with Punch: "I did not break the Guinness World Record; I broke Kenny G's world record. There is still another record. I don't know Kenny G, he is not my friend and we have never performed together. I have heard about him and listened to about two of his songs even though I don't know their titles but I have never met him in person.
"Initially, when I did something similar to that and it was uploaded on Facebook, some people were making some comments like, 'so what? Kenny G has done it before. He is a world record holder.' Someone then checked and noted that Kenny G actually had a record of 45 minutes and 37 seconds. I said I was going to break it and the feedback I got was that it was not possible so, I tried and after the third attempt, I broke his record.
"On that night if they had told me there was another record of 47 minutes 05 seconds, I would have broken it as well but no one knew of that record. It was because it was Kenny G's record that came up when we made an internet search. I was only 38 seconds away from the current world record; I stopped playing when everyone assured me that I was in 46 minutes and I went another extra 32 seconds to be sure that everyone's time synchronised. So nobody was in doubt that I broke Kenny G's record.
"I was just doing it to prove a point because anytime I hold a key for a long while playing the saxophone, people always mentioned Kenny G's name. It made me wonder why they always had to compare us because it was not a competition for me. Since they were making it a deterrent to my performance, I decided to go after his record. Now the matter is resolved; no one can compare us anymore. When you have a performance, it is to enhance the creativity of the music and not to show off.
"Now the case of Kenny G has been rested but since people are bringing up the case of the Guinness Book of World Record holder out, I will attempt it. I am going to attempt the world record on Sunday and if I don't succeed this Sunday, I will try again the next Sunday. It took me three Sundays to break Kenny G's record and do not forget age is not on my side. You have to be focused and I am sure that after I break it, I will not attempt it again. I will just set my mind. I believe it might take me three weeks to break the world record for the longest single note held on a saxophone.
"Once I accomplish that, the case would rest and I can go back to doing it for one minute and nobody will tell me rubbish again. It seems as if there are some people that are just bent on always comparing me with people. I am using this to shut them up because whenever I play, they say that someone has done it better. My music was never about that but I need to do this just to put it all behind even for my own personal satisfaction.
"While I am doing it, I want to make sure that I have fun. I don't want to lose focus of putting good melody to my music which is the essence of my music at the end of the day."