Emmanuel Macron, President-elect of France, had his first degree in the year 2001 at the age of 24. That is a pointer to his age (39 years) and the year he was born: 1977. Before 40 years, the young Macron is the president of France. When the card of youthfulness is played up in civilized world, life really begins at 40. In Nigeria, the concept of who is classified as a youth is changing when it comes to leadership consideration. At the age of 65 to 75, a politician is still regarded as a youth. Sadly, it is the youths who debate over suitability of candidates within above mentioned age range to rule over them.
Curiously, many Nigerian youths missed the age of Macron when he was declared president elect. For those who could manage to spare time out of their busy schedule of doing nothing on the cyberspace focused more on his older wife. Some insisted that only in France a man within that age range could be elected to lead a country. Only a few took out time to reflect on how bad their future has been stolen from them. Only a few realize that at 24 they were still in their parents home writing applications for a job that will pay N30,000 per month as graduates for the very fast ones while majority in that age category are still writing WAEC/JAMB. At the age of 24, no one considers you as a youth, you are only important when you are considered for the job of thuggery or overnight cyber activist to satisfy vested interests.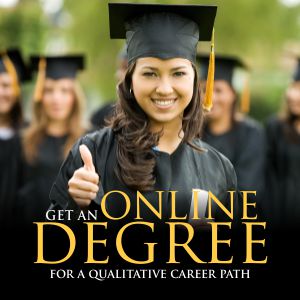 For our so called future generation leaders, we are contented with the axiom of "future leaders", a prophetic projection that has never in true sense happened to so many generations after independence. The mentality of Nigerian youths has been so damaged to the extent that they have become commentators; analysts, cyber warriors and terrorists specialized in defending or deflating very old leaders. They will roll up their sleeves, fingers feverishly typing away on their laptops or mobile phones in a mad rush to be the first to publish the next "viral" post for or against a leader who is ordinarily expected to have retired to pave way for youthful leadership. On Facebook, Twitter, WhatsApp, the fight continues ad-infinitum. They grow old writing excellent piece on the political actors, they have no personal ambition, only glorification as cyber thugs.
In fairness, the system has never been programmed to favor the Nigerian youths. While the present class of octogenarians leading us today were youths in the 1960's, they have failed to provide that enabling free education system, scholarships in higher learning for foreign and local higher learning. The system has deliberately refused to grow, making youths unemployed. The political structure has failed to update, sticking strictly only to the ancient of days names of those who have been in power since our dear country attained independence. These crop of un-retired politicians keep telling the youths (who are now too old to be called youths) that the future is for them. The question is, when will that future come, who will be our next Macron?
Sadly, we have had a few Macrons. They came, saw and conquered for their selfish gains. Our few Macrons were mostly children of the privileged leadership class in power since independence. Their very old, very powerful parents handpicked them to continue from where they stopped. These class of youths only mimic the filthy rich lifestyle of their fathers through "kleptocracy". They have no recollection of ever being poor hence no regards for the poor. These class of youths can only be a chip of the old block, meaning a replica of their thieving parents. It is therefore instructive to note that Nigeria suffers from political monarchy, exclusively reserved for a few and their families. They survive on our ignorance. They feed us with topics to fight over on the cyberspace while they perpetuate power.
Nigerian youths have failed to realize that they do not have an agenda to deliberately assert themselves as leaders. The recent meeting of three former heads of states in Minna got youths talking on the next direction in Nigeria polity. In their usual characteristic manner, insults on the cyberspace flew freely against segmented divides as all tacitly wait for the outcome of the meeting. Whether they are in power or out, the very old are still ruling the "future leaders" of our country. In fact, our youths are so divided by religion and ethnicity they cannot reason a direction out of their perpetual "youthfulness".
We must redefine youthfulness in Nigeria. We must redirect our energy from online thuggery, bigotry to a useful agenda for the youths regardless of all forms of cleavages. Nigerian youths must be ready to engage the system with the hope of saddling the horse of leadership instead of being the stable boy, feeding the horses with the hay of despondency.
We must remember that every senseless insult we publish on the cyberspace for or against a leader is a grand design to keep us perpetually as youths.
Ebije lives in Abuja. He can be reached via; ebijeo5@gmail.com