The Nigerian National Petroleum Corporation (NNPC) has added its 52 remote VSAT stations nationwide to the list of multibillion dollar assets to be converted for commercial use.
The corporation, which had earlier stated that it would put up all its medical clinics for commercial into use, declared yesterday that other "critical" infrastructure, which include the over 960km of Fiber Optic Cable laid between Lagos-Benin and Warri to Kaduna on the NNPC Pipeline Right of Way would also be commercialised.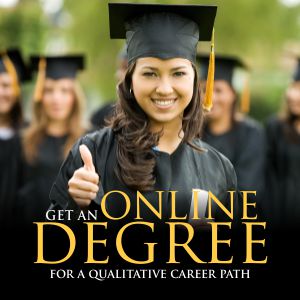 The Group Managing Director of the Corporation, Dr. Maikanti Baru, made this known while receiving the Minister of Communication, Barr. Adebayo Shittu, who paid a courtesy call on him at the NNPC Towers, Abuja.Baru said the NNPC would commercialise some of its critical Information Communications & Technology (ICT) infrastructure in line with its bid to re-focus the Corporation as a commercially viable entity.
"Our look-ahead plan is to commercialise our Fibre-Optics Cable Network utilising NNPC pipeline Right of Way that cuts across the entire country. Some of the benefits of this initiative include the opportunity to provide backbone carriage to meet the National 2020 Plan for broadband penetration in the country.
"The infrastructure include the over 960km of Fiber Optic Cable laid between Lagos-Benin and Warri to Kaduna on the NNPC Pipeline Right of Way; 52 remote VSAT stations nationwide and 2 Network Centres connecting all NNPC depots and pump stations across the country," the NNPC GMD said.
The NNPC helmsman also expressed the Corporation's readiness to collaborate with the Miistry of Communications in its quest to develop new ICT initiatives towards making life easier for Nigerians. "We are committed to supporting the Ministry of Communications to realise its ICT dreams, which will not only ensure effective governance and service delivery in the country, but will also make life easier for Nigerians," Baru stated.
The GMD also lauded the minister for ensuring the pursuit of the National Strategy and Roadmap Agenda which intends to increase broadband penetration from 6% to 30% by 2020. He told the Minister that to key into the Ministry's laudable agenda; the NNPC had already re-strategized its ICT initiatives towards making it a hub for seamless, efficient and value-adding operations nationwide.
Earlier in his remarks, Shittu lauded the GMD for "bringing a new lease of life to the NNPC" through reforms that were in consonance with President Muhammadu Buhari's change agenda for the country.
He called on the NNPC to support some of its initiatives such as the proposed ICT University, the reforms in Nigeria Communication Satellite (NIGCOMSAT), the Nigerian Postal Service (NIPOST) bank and transport company, as well as the proposed ICT Park & Exhibition Centre.
"With these initiatives, our intention is to continue to make the business of governance much easier for our teeming population, especially those in the rural areas," the minister assured.