Over the years, coconut oil has gained an unprecedented popularity in the natural health and beauty world. Along with its sudden rise in popularity have come a lot of claims about what coconut oil can do, but the truth is that coconut oil does have some pretty magical properties.
Here are a few benefits of shaving with coconut oil.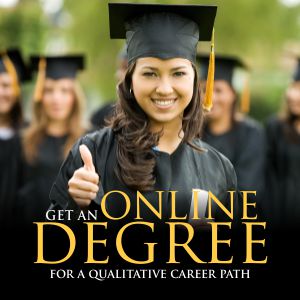 Along with having antimicrobial and antibacterial properties, coconut oil is an excellent hydrating agent because of its particular blend of fatty acids. Coconut oil has an amazing ability to hydrate the skin and increase lipid levels on the skin's surface.
Beyond moisturization, coconut oil can actually repair and protect your skin from the effects of age. Coconut oil is rich in antioxidants which inhibit oxidization and prevent cell damage.
Coconut oil is also a great source of vitamins A, C, and E.  So shaving with coconut oil will leave your face, legs, armpits and anywhere else you prefer to go hair-free feeling so soft and smooth you won't believe the method was this simple all along! But here's a secret.Yes, there's an amazing recipe, but there's also a simple way, a really simple way.
Just rub a little coconut oil on the area you wish to shave and… shave it! You'll get a close shave and be left with super smooth skin and best of all, it takes no extra effort! However, if you've got a little extra time on your hands, you can turn a chore into an experience that makes you feel like you're at the spa!
Recipe for Coconut Oil Shaving Cream
INGREDIENTS
• ⅓ cup coconut oil
• ⅓ cup cocoa butter
• 2 tbsp olive oil
• 2 tbsp liquid castile soap
• 2 vitamin E capsules
• 10-30 drops vanilla absolute for a sweet smell but its optional
INSTRUCTIONS
1.  Melt the solid oils. Place the coconut oil and cocoa butter in a metal bowl over a pot of simmering water. When the oils are melted, carefully remove the bowl.
2.  Add the olive oil, castile soap, vitamin E, and essential oil. Stir to combine. Then place the bowl in the fridge until the contents harden.
3.  Remove the bowl from the fridge and let it sit until the contents soften. Then, using an electric blender, whip the mixture until it looks like frosting,
4.  Store in an air and water tight container and enjoy!
Coconut oil can also have a clogging effect on your razor, so be sure to rinse thoroughly and often to keep things running smoothly. This method also has a tendency to, unsurprisingly, coat the shower floor in oil. Be extra careful when using coconut oil as a shaving lotion. You can counteract this effect by cleaning the tub or shower carefully, but it can't hurt to invest in a non-slip surface for your bathroom areas – better safe than sorry.