The presidency has said President Muhammadu Buhari was not under any obligation to disclose details of his health, especially when he is on vacation.
Special Adviser to the President on Media and Publicity, Femi Adesina, gave this position on Thursday during a live interview programme on CNBC Africa.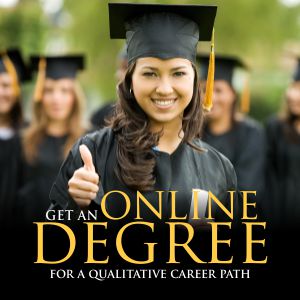 Adesina was apparently reacting to rumour mills from a section of Nigerians that the president was critically ill with a life threatening ailment.
He said the president is hale and hearty and was not on admission in any known hospital in London.
Adesina also emphasised that the president was in London on vacation and that he had duly transmitted power to his vice, Yemi Osinbajo.
In the programme monitored in Abuja, Adesina said that the rumoured hospitalisation of the president was a figment of people's imagination.
"The president is in London on vacation. He is not in any hospital and he is not ill.
"When he was travelling last week the statement we put out was that he was going on vacation and during the vacation he would do routine medical check-up and nothing has changed from what we pushed out last week.
"If anybody has fed something else into the rumour mill that is just what it is- rumour", Adesina said.
The president's spokesman said it was at the discretion of the president to choose whether to talk to Nigerians from the UK or not.
"The fact that he is a president he still has his rights. Compelling him to come out and talk will be infringing on his rights.
"The president will talk if he wishes to if he doesn't wish to, nobody will compel him to talk.
"The truth is that the president is on vacation and he has given a date on which he will return to work,'' he said.
Meanwhile, the House of Representatives on Thursday told the President Muhammadu Buhari-led administration to impress it upon law enforcement agencies in the country to obey court orders, especially those relating to bail and production of accused persons in court for trials.
To this end, the House also mandated its committees on Human Rights and Justice to investigate cases of detention of accused persons beyond the statutory period, in contravention of subsisting court orders granting them bail, release or produce accused person in court for trial.
It further urged the executive arm to prevail on the offending agencies to ensure their releases and report back to the House within four weeks for further legislative action.
The resolutions came on the heels of a motion titled, "urgent need to impress upon the executive arm of government the importance of obeying court orders", brought by Sergius Ogun (PDP, Edo).
Ogun in the motion argued that "Nigeria as a country is built on the constitution of the Federal Republic of Nigeria, 1999 which provides for the separation of powers between the three arms of government, namely the executive, legislative and judicial arm".
He said: "Under the principle of separation of powers, no arm of government can usurp the powers of any other arm or take steps to prevent any other arm from carrying out its functions as laid down in the constitution or undermine it in anyway.
"In recent times, several security agencies, such as the Department of State Services have been consistently flouting court orders, especially as they relate to bail and production of accused persons in court.
"The judiciary is the acclaimed last hope of the common man and any attempt to denigrate the courts to the point where citizens feel they no longer have any legal to recourse to them may lead to anarchy and resort to self-help.
"There is the need to impress upon the executive arm of government the need to direct the security agencies to obey court orders and operate within legal parameters. Citizens will continue to live in palpable fear and the economy will continue to suffer capital flight since investors tend to avoid climes where security agencies operate without regard for laws and court orders."
The motion described as straight forward by Speaker Yakubu Dogara was therefore put to question and passed via voice votes after attempt to scuttle it via a point of order citing sub judice.