Protocol,
I am pleased to write you today on behalf of Batch B 2016 Corps members whom out of sincerer love for their nation have chosen to serve in Borno State at this early hours of the Year 2017. Do accept our best hearty wishes and prayers for a wonderful and fulfilling new year of great and pleasant surprises.
It has pleased God to give you and the entire people of Nigeria victory over the Boko Haram insurgence that have claimed lives and properties in our beloved State in the past few years. This victory is in, no small measure, a proof of your hard work and love for the good people of Borno State, Northern Nigeria, which Your Excellency happens to be the leader of the Governor's forum, and we can proudly say now, that Borno State is, indeed, now the "HOME OF PEACE"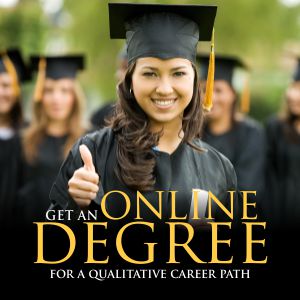 Mr. Governor Sir, let me quickly bring to your notice that I left Maiduguri where I finished my secondary School at Government College Maiduguri some years ago, and with the infrastructural development in the State Capital, it's arguable one of the best I have seen in any State Capital i visited within any state in Nigeria, I must confess that the Maiduguri Metropolitan Council is one of the neatest in Nigeria and we can not but give kudos to your leadership prowess.
Mr Governor Sir, it would be recalled that during your visit to the orientation camp of Batch B 2016 Corps members posted to Borno State at College of Education, Kengeri, Bauchi State, Your Excellency showed to us how friendly and lovely the people of Borno State are, and how happy they will be when we finally arrived to obey the clarion call, despite the fear of terrorism, it might interest you sir that out of 1397 corps members posted to Borno State, only about 207 corps members eventually, without any fear or doubt, willingly agreed to serve in Borno State.
Mr Governor Sir, an injury to one is an injury to all. May I humbly inform you that despite the love we have received from the good people of Borno State, majority of our corps members are beginning to regret their choice of not redeploying when thousands of their colleagues were redeploying, this is due to the fact that Corps members are being rejected from their Place of Primary Assignment (PPA) for no just cause. Your Excellency sir, it's disheartening that after several questioning, we discovered that PPA have been reserved for some other Corps members who are not originally posted to Borno State, as a result the present Batch B corps members are being rejected to create space for those coming behind.
Mr Governor Sir, it will interest you that majority of corps members who have decided to serve in Borno State after my discussion with few of them shows that they are in Borno State to improve and impact the state positively, to help in sending out positive information and reports as against what the world think of the State, and it's of paramount Importance that these young vibrant Nigerians be encouraged to ensure that their zeal is not weigh down just as your Excellency said while addressing us in Bauchi State.
President Muhammadu Buhari GCFR said "I BELONG TO EVERYBODY AND I BELONG TO NOBODY" if the true value of NYSC will be achieved, if the true and positive change we clamour for most come to reality, then this is where the whole world will once again rejoice in your love for this young Nigerians and leadership in putting the reaction right Your Excellency.
Permit me to say congratulations on the recent victory over Boko Haram by the Nigerian army through the gallant support from the Borno State Government and to wish you the very best as Borno State and Nigeria will begin to enjoy absolute peace.
Yours,
Com. Ogunade Adebola Oluwakayode,
President Emeritus, Adekunle Ajasin University Students' Union Government, 2015.
BO/16B/0107
08039250515
[email protected]