The sniffer dogs from the K-9 units were brought in from Rivers State and the Federal Capital Territory (FCT) to augment the ones in Edo for enhanced security.
The police also deployed surveillance helicopters and gunboats across the waterways and crime-mapped places.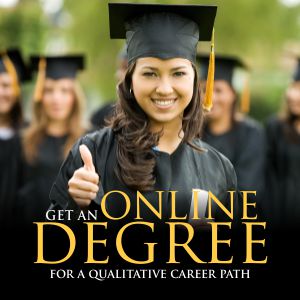 The Deputy Inspector-General of Police (DIG) in charge of Operations, Habila Joshak, said no fewer than five policemen would man each of the 2,627 polling units across the state to prevent invasion.
Joshak spoke yesterday at the Edo State Police Command headquarters in Benin City.
He said that 2,000 soldiers were deployed to man the outer corridors of the state especially the highways, adding that restriction of movement would take effect from 1am.
According to the DIG, security agencies were prepared to meet force with force, warning anyone who without legitimate business with the election to steer clear.
He allayed the fears that students writing the General Certificate Examination (GCE) might miss tomorrow's papers. The examination will hold as scheduled, he said.
He said: "There has been enhanced security deployment across board. We have zeroed on each of the polling booths and deployed at least five security personnel per unit.
In terms of preparation and observation through the aerial patrol of Ekpoma, Irua and Auchi, I observed that deployments have been done and there are intervention forces in each of the local government areas.
"In each local government, we have at least 10 patrol vans for reinforcement. For the waterways, we have had effective five gunboats. I know that in Agenebode, we have gunboats. At the boundary between Ondo and Ogelegele waterside in Ovia Northeast, we also have it there.
"We have had to deploy gunboats manned by armed Mobile Policemen with Marine operatives on all the areas crime mapped.
The personnel are to ensure that those making use of the waters are intercepted and identified. Their reasons for movement must be known.
"Those of them that cannot give good explanation and identity would be brought for further interrogation. You can be sure there is adequate security. We have said that we have outer codoning. It is done by the military.
"They are contributing about 2,000 soldiers and they are going to man the outer codoning. From 1am on Wednesday, there would be restriction of movement, particularly on the highways. People must identify themselves and subject themselves to some search because the issue of invasion by armed uniformed men that want to come and truncate the election has kept recurring.
"We are not going to trample on people's rights. But we would definitely restrain and ensure that those allowed to move,do so. The security deployment is not heavy and so, citizens are excited that their security is guaranteed. It is not an invasion and we won't have any negative effect.
"We planned with INEC. The future of our children cannot be trampled or rescheduled because of election. We have the capacity to manage both the election and the students writing examinations. This is GCE. It is an external examination, not for all the schools. It is also an isolated examination. So, we have looked at all the schools and the places they are. We would let the students go to their centres and write their examinations, while elections are ongoing.
"We have demonstrated and simulated what would come to play. We discovered there is nothing negative and we can manage the two. INEC has keyed in and accepted. From all issues placed on the table, voting won't take place where examinations are holding.
"We have also directed that students should get to their centres as early as6am or 7am. We have publicised among security agencies that students should be allowed to go to their centres and they should go in group, in a bus that would be identified. There should also be a means of identification to avoid any problem.
"Never again should we allow election to be inconclusive as a result of security challenges. Never should we allow people using their position as cultists, hooligans, and thugs to ruin elections. This time around, force would be met with force. Those who use force and arms won't be allowed to go scot free."