The Nigerian Civil Aviation Authority (NCAA) has commenced full implementation of the ICAO Standard Recommended Practice to certify all Aviation Security Screeners in Nigerian airports.
This was contained in a letter by the Director General of the NCAA, Capt. Muhtar Usman titled "FULL IMPLEMENTATION OF CERTIFICATION OF AVIATION SECURITY (AVISEC) SCREENERS with reference number NCAA/AVSEC/SCRN.CERT/GEN/29 dated 15th June, 2016.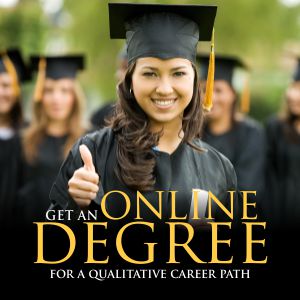 Stakeholders have been duly notified by the new development which took effect last Monday (August 1), the aviation regulatory authority said.
The letter directed that henceforth, all aviation security personnel screening passengers at the airports are to be certified by the NCAA every 24 months.
This is in accordance with the provision of International Civil Aviation Organization (ICAO) Certification System (Annex 17 Standards 3.4.3) for aviation security personnel and the requirements of National Civil Aviation Security Training Programme (NCASTP).
Usman advised all stakeholders to commence the process of certification of their personnel to act as an Aviation Security Screener.
According to the provisions, "An AVSEC Screener is a security personnel responsible for the screening of passengers, cabin baggage, hold baggage, cargo, courier, mail and aviation personnel items with the use of x-ray screening equipment prior to boarding or loading of baggage and cargo into the aircraft or movement to restricted areas".
Screeners at a busy airport in Lagos for instance include the Aviation Security officials of the Federal Airports Authority of Nigeria (FAAN), officers of the Nigeria Immigration Service (NIS), Nigeria Customs Service (NCS), Nigeria Drug Law Enforcement Agency (NDLEA), among others.
"Therefore, in line with the aforementioned, any person prior to being designated as an AVSEC Screener in Nigeria, must obtain certification from the NCAA", the DG said in the statement, noting that it would "become a violation of the Nigerian Civil Aviation Security Programme (NCASP) for screeners who have not been certified by the Regulatory Authority to carry out any screening duties in Nigeria".
He urged all the affected organisations and personnel to ensure compliance with the timeline by ensuring all screeners are certified with the guidelines earlier communicated to them.
A screener, according to NCAA, should be 18 years and must be a citizen of Nigeria or someone with permanent residency status. Such a person, it said, "must have a minimum academic qualification of National Diploma and professional training (AVSEC screener course, ICAO STP 123 Basic and any other relevant AVSEC training)".