Chief Okoi Obono-Obla, the Special Assistant to President Muhammadu Buhari on Prosecution, has said the Federal Government is not detaining indefinitely a former National Security Adviser, retired Colonel Sambo Dasuki.
Obono-Obla, who said this while speaking with the News Agency of Nigeria on Friday in Abuja, explained that a media propaganda was being staged to "give the impression that the Federal Government has refused to release him on bail".
He said: "I can assure you that nobody is detaining Dasuki indefinitely.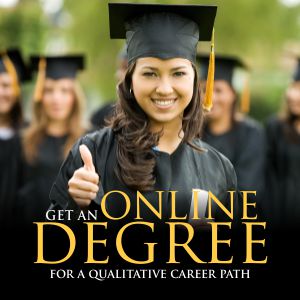 "There has been a lot of manipulation, media propaganda giving the impression that the Federal Government has refused to release him on bail.
"It is not true; what happened was that he has several charges against him.
"The first charge was unlawful possession of fire arms, for which he was arrested and arraigned in the Federal High Court.
"He was granted bail and he met the bail conditions, but before he was released, the SSS arrested him for an offence that is unrelated to that one of unlawful possession."
Speaking on the alleged detention of suspects without trial, Obono-Obla said detaining suspects for more than 48 hours without trial amounted to a breach of the provisions of the Constitution.
He said: "In civilised Countries, people go to lawyers when they are arrested.
"Immediately they would tell you they want to talk to their lawyers.
"Basically that is the law and that is the constitutional provision, which is superior to any other law."
The Presidential aide said counsels to defendants always used frivolous motions to delay trials because the judges were not firm.
Obono-Obla said: "If you look at the Administration of Criminal Justice Act, there is supposed to be collaborations between the Courts, the Law Enforcement Agencies and persons and authorities.
"If you look at Section 1 (2) of the Administration of Criminal Justice Act of 2015, it is to ensure that there is compliance of that law.
"And what is the essence of that law?
"The essence of that law is to protect society from crime, to protect the rights and interests of defendants, suspects and society.
"The lawyers take advantage of the fact that they are senior members of the bar and the judges are not firm on them, so they come out with all manner of excuses to get adjournment to prolong the matter.
"So if the lawyers are alive to their responsibilities as ministers in the temple of justice, then they cannot do that because the law is very clear even if it would be adverse to your client's interest."
Obono-Obla stated that the President is depending on the National Prosecution Coordinating Committee to improve the standard of prosecuting public officers that have looted the country's treasury.
He, however, said the anti-graft war should be seen as a collective fight, adding that the President needed the support of the judiciary, legislature and the public to succeed.
NAN