The Nigerian Army Officers Wives Association (NAOWA), 81 Division, on Friday, pleaded with Brigade Commander to consider redeploying their husbands who have been away to fight Boko-Haram sect for the past two years.
The wives who spoke during the visit of NAOWA executives in commemoration of this year's Nigerian Army's Day to 35 Artillery Brigade, Alamala Barracks, Abeokuta groused that the duration of absence has become tiring as families keep longing for them.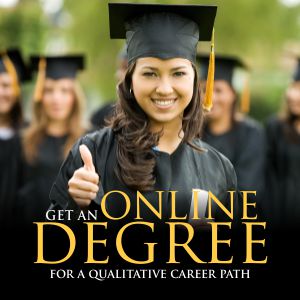 They said: "It is not as if we don't call them or they don't call us but we want to see them physically. We miss them especially in this rainy season."
They also pleaded with the president to see to the unavailability of drugs at their local hospitals as the NHIS arm has not been receiving necessary fund.
NAOWA president, Mrs Emohbon Malia Edet said the charitable activities outlined for the celebration of the Army Day was in remembrance of fallen officer and their role in the defence of the country. She urged them not to lag in their supportive role to their families, adding that upkeep fees shouldn't be converted in pursuit of frivolous things like Aso-Ebi.
She said: "We are remembering the sacrifices of your husbands who have fought to keep Nigeria one and are still fighting. Some of them have died in the process and many are in the north. As part of the celebration, we have come here to see you and encourage you not to stay idle. You should use this place as an opportunity to acquire new entrepreneurial skills like fish farming, poultry and other agricultural activities. Please engage in them so that you can be financially independent and support your husbands and make them happy where ever they are. Please don't join the clubs of Aso-Ebi and leave your children wandering."
She added that the association had on Tuesday, visited widows of fallen officers to honour and identify with them.
The association also extended its health outreach on personal and environmental hygiene to the women of Itoku market, Abeokuta in commemoration of this year's Nigerian Army Day.
NAOWA offered free medical check ups, tests, drugs and medication to the traders with the aid of the 35 Artillery Brigade Medical team, Alamala Barracks, Abeokuta.
The outreach focused on 'Sudden Death' as a menace in the society and addressed contributing factors, preventive measures and cure.
Captain (Dr) Oluremi Alabi who enlightened the traders in indigenous language said ignorance, carelessness and self-prescription are poor habits that lead to health damage. She said diseases such as diabetes, hypertension, Malaria, HIV/AIDS are preventable and curable if discovered and managed well.
She said: "you must ensure you eat well, exercise your body daily and ensure you adhere to doctors instructions especially in managing illness."
Harping on the need to maintain wholesome habit in their course of trading, NAOWA president advised the market women to make maximum utilisation of the free health services offered, noting that health wealth.
NAOWA further supported the Green Environment campaign of the first Lady, Ogun State, with planting of trees at the Palace of Alake of Egba Land and the 35 Artillery Brigade, Barracks.
Expressing gratitude, the Iyaloja of Kenta Itoku Market, Shadia Akamo commended the gesture saying: "It is a goo arrangement and we are glad because it brought us a lot of benefits. We will practice what they preached as we are aware of the importance of cleanliness."
NAOWA rounded off its visit with a tour round the Olumo rock.