No fewer than 254 aggrieved teachers have dragged the River State governor, Nyesom Wike before a National Industrial Court sitting in Yenagoa for allegedly refusing to pay them salaries since February.
The enraged workers are teachers in primary and demonstration schools of the Rivers State University of Science and Technology (RSUST), Ignatius Ajuru University of Education (IAUE), and Ken Saro-Wiwa Polytechnic (KSWP), Bori.
The teachers comprising 102 of RSUST, 97 of IAUE and 55 of KSWP are praying the court to compel the government to pay their salaries.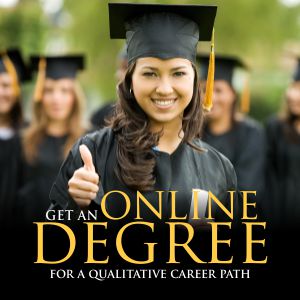 Wike had in February announced that his administration would no longer pay the salaries of primary and secondary school teachers in the affected institutions where pupils and students pay school fees.
Following Wike's order in February, the teachers said their relevant institutions had refused to pay their salaries.
It was gathered that while the demonstration schools at KSWP were shut down following Wike's directive, those of RSUST and IAUE were operating without school fees paid to the teachers.
Also joined in the suit are the Attorney-General of Rivers State (2nd defendant) and their various institutions – RSUST, IAUE and KSWP (3rd defendant).
They appealed to the court to declare that they were entitled to the payments of their respective salaries, allowances and emoluments until they attain their respective ages of retirement in their various institutions.
They further sought a declaration that the 1st defendant's directive stopping the payment of their salaries with effect from end of February 2016 was unlawful, null and void.
They also sought a declaration that the 1st defendant (Wike) had no right to order the discontinuance of the payment of their salaries with effect from February 2016.
The claimants asked the court to direct the defendants to pay them forthwith the arears of their respective salaries for the months of February, March, April and subsequently to continue to pay them their respective monthly salaries, allowances and other emoluments they were entitled to as and when due until they attain their retirement ages.
They prayed for an order of injunction restraining the defendants, whether by themselves or through their agents, privies and proxies from terminating, sacking, disengaging or in any way interfering with their employments.
When the matter came up for mention at the court, the lawyer for the claimants, Mr. Damian Okoro, said he had served necessary papers on the defendants since February 16, 2016.
He, however, wondered why the defendants had not deemed it fit to file their processes.
While urging the court for short adjournment, Okoro argued that the claimants were faced with severe difficulties following the stoppage of their salaries in February.
But the Principal State lawyer, Okogbule Gbassam, representing the defendants, said he would file the necessary court processes before the next adjourned date.
The court, which ruled that the matter was brought for mention and that the parties had yet to join issues, adjourned the case until July 12 for hearing.