The Federal government has agreed to disregard the circular terminating the appointments of striking resident doctors.
The Minister of Health, Prof Folorunsho Adewole made the disclosure Wednesday at a mediatory meeting initiated by the Speaker of the House of Representatives, Yakubu Dogara on Tuesday night.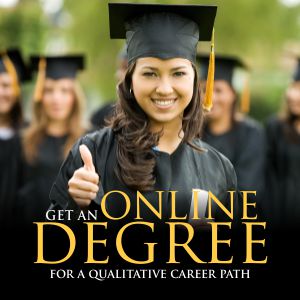 Resolutions were reached at the mediatory meeting attended by Federal Government delegation and leaders of Resident Doctors.
The meeting had in attendance Minister of Health Prof Isaac Adebowale, Minister of Labour represented by the Permanent Secretary, Salaries and Wages Commission, Chairman of Committee of Chief Medical Directors of Federal Tertiary Health Institutions, Nigerian Medical Association (NMA), Association of Consultants and Leaders of Resident Doctors Association.
The meeting lasted for five hours resolved and that:
"Ministry of Health to come up with list of those entitle to skipping and the amount and when they will pay them in one week. Forty two (42) institutions that have not been implementing skipping should be asked to commence implementation immediately.
"Committee of CMDs to meet in one week and implement skipping by June and any CMD that is unable to pay should appear at the next meeting on July 14. The judgment of the Industrial Court must be executed.
"That by First week of July guidelines on Residency Training will be made available.
"Entry point for House Officers should be from Commess 9 step 4. Or 1 step 1. It should be implemented immediately by the Chief Medical Directors.
"They should also start implementing pensions immediately
"Those unfairly sacked. Resident Doctors Association to make available records of all those sacked unfairly to the ministry of Health. Minister of Health should issue circular to CMDs to review the issue of those sacked unfairly without recourse to the earlier circular detailing the template to be followed. Circular to be sent out on Wednesday June 22nd 2016 by the Minister to all health institutions and Federal Medical Centres running the Residency programme.
"FMC Owerri's case. Issue of FMC Owerri be revisited. Meeting appealed to Minister to take a second look at it since doctors did not declare strike abinitio
"IPPIS will be implemented immediately
"Doctors should be migrated to the platform with immediate effect. Speaker to meet with Minister of Finance on the issue of IPPIS for all doctors.
"Speaker should appeal to state Governors to pay Resident Doctors.
"Minister of Health said: "We will do everything humanly possible to implement all the decisions arrived at in this meeting including the fact the circular sacking Resident doctors be ignored by all the parties concerned."
"Resident doctors leaders at the meeting agreed to appeal to their members to suspend the strike until the next meeting of July 14, 2016."
Meeting to reconvene in three weeks and review progress made on implementation of agreements reached in the meeting on July 14 2016.