The University of Ibadan, Ibadan, Oyo State, has been shut indefinitely. This followed a two-day protest by the National Association of Nigerian Students (NANS), seeking the reinstatement of a rusticated 500 Level student of Petroleum Engineering, Tunji Ekpeti Michael.
Students left their hostels as early as 7am, singing solidarity songs and mobilising their colleagues to shut down vehicular movement within the campus.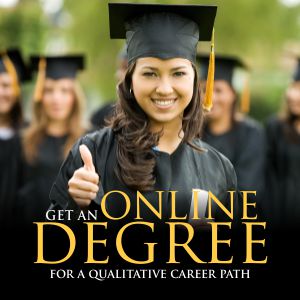 They also used the opportunity to protest the lack of power and water among other needs on campus.
The protesters chased out students from lecture rooms with canes. Gates and road networks within the university were locked and barricaded. The Ajibode, Poly and second gate entrances and exits were barricaded.
Some of the students covered their faces, others carried placards with inscriptions, such as "Unibadan, say no to victimisation", among others.
The Student Union Government President, Olateju Oladimeji, said: "The students started the protest as a result of injustice and the inhumane attitude of the management. The way out is that a senior member of the management should come out to address us."
But the university, in a statement yesterday titled: "Closure of the University due to the disturbance of peace and threat to lives and property on campus by some students of the institution (UI) and other students from nearby institutions" signed by the Registrar and Secretary to Council, Olujimi Olukoya, formally announced the closure of the school.
The statement said: "It is evident from the events of Monday and Tuesday that some UI students and persons who claimed to be NANS members from Ladoke Akintola University  of Technology, Ogbomoso, Federal College of Education (Special), Oyo, The Polytechnic, Ibadan,  Federal Cooperative College, Eleyele, Ibadan, Federal College of Agriculture, Moor Plantation, Ibadan and Federal School of Statistics, Ibadan, are determined not only to disturb the peace and tranquility on campus, but to threaten the lives and property of the university community.
Olukoya said: "These elements are wearing masks, thereby threatening the peace and security of innocent students  and workers.
"Majority of these persons have been going round the campus to disrupt classes and assaulting their colleagues and lecturers. There were disruptions and vandalism at the Departments of Anatomy, Human Nutrition and Dietetics, Physics, Archaeology and Anthropology, to mention just a few.
"It has been gathered that these persons are protesting the one semester rustication of a student, who ordinarily should have been expelled for gross misconduct, as well as power outage and inadequate provision of water, which the management is working to address.
"Based on the foregoing and the need to protect lives and property on campus, the university management has decided, after wide consultations, that all students are to proceed on break until further notice.
"Consequently, all students are to vacate their halls of residence and classes on or before 4pm on Tuesday, April 26.
"Any student found in the libraries, halls of residence or classes stands the risk of outright expulsion."