The Economic and Financial Crimes Commission (EFCC) yesterday re-arraigned an Indian businessman, Patrick Fernandez, at the Federal High Court in Lagos for allegedly perpetrating a banking fraud involving N32 billion.
Fernandez, with three of his companies, is facing a 56-count of fraud. He pleaded not guilty to all counts.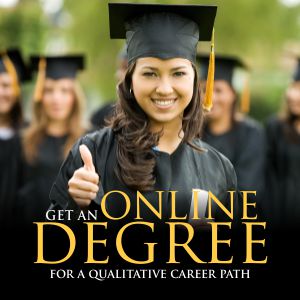 He was re-arraigned because the judge handling the case, Justice John Tsoho, was transferred to Abuja.
A new judge, Justice Mojisola Olatoregun-Ishola, who was transferred from Asaba to Lagos, took over the case, to start afresh before her.
She will be the third to handle the case, which began eight years ago.
Fernandez was first arraigned before Justice A. R. Mohammed in 2008. But following his transfer, the case was re-assigned to Justice Tsoho.
One witness testified before Justice Mohammed; three testified before Justice Tsoho.
Justice Olatoregun-Ishola vowed to ensure the case is not further delayed.
"Counsel should not come and tell me that he has not had breakfast, therefore the matter should not go on," she warned.
She said parties should be ready to comply with the Administration of Criminal Justice Act (ACJA) 2015, which provides for day-to-day trial.
Fernandez, previously represented by the late minister James Ocholi (SAN), hired a new SAN, Solo Aguma.
An EFCC investigator, Bashir Abdullahi, said the commission learned of the fraud when a bank contacted the agency's Financial Intelligence Unit.
Testifying before Justice Tsoho, the witness said in July 2008, he was assigned to investigate the case of suspicious financial activities involving Fernandez and his companies.
The affected banks, he said, were Zenith, Afribank, Intercontinental, Union and Wema.
According to him, his investigations discovered high volume transactions from one account to another, all he said were fraudulent.
Abdullahi said: "Our findings was that he was involved in cheque-kitting and round tripping. It is also known as Lazy Susan, a business model."
According to him, Lazy Susan involves members of a business group transferring money from one sister company to another without selling any commodity, using money obtained from banks as loans.
He said as at September 2007, the accused had less than N2 million in his account.
"The volume of transaction was also minimal, starting with N20 million. Within the same month, it rose to N600 million. The volume of this transaction also skyrocketed to billions of naira within three months," he said.
The transactions, he said, involved the use of "suspended cheques," which did not go through the clearing house.
"If he brings a cheque, credit will be given to him without going through clearance. Because he has a cheque discounting facility, if he brings N1billion cheque, they will give him N800 million," Abdullahi said.
Justice Olatoregun-Ishola adjourned till June 20, 21 and 22 for commencement of trial.