The Zonal Coordinator, Zone `A` of the Nigeria Customs Service (NCS), Assistant Comptroller-General Eporwei Edike, on Thursday said that the service would ensure it stopped hacking into pin codes of clearing agents.
Edike made the disclosure during his visit to the Secretariat of the Association of Nigeria Licensed Customs Agents (ANLCA) in Lagos.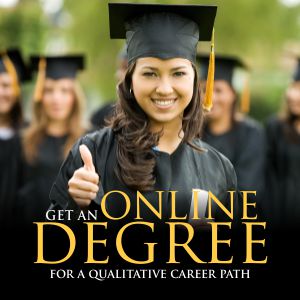 He said that Customs would set up a new platform on the Nigeria Integrated Customs Information System (NICIS), adding that this would stop fraudsters from accessing the pin code.
"Clearing agents should stop giving their pin code to their co-staff because the staff also used their bosses' pin code and ran into a lot of malfunctions.
"The next platform on our NICIS will not give anybody access to the pin code because the pin numbers will be hidden, " Edike said.
He urged all agents to take full advantage of the training given by the NCS, adding that the service would continue to engage the agents in training to make their jobs easier.
Edike also urged the agents to make honest declaration.
He said that, "If any agent is having problem with cargo clearance after genuine declaration, such an agent should visit a superior customs officer and complain.''
The zonal coordinator said that there was need for agents to stop corruption in clearing process.
According to him, if any customs officer over-charged any agent, such an officer would refund the illegal money, if only the management was aware.
Edike said that if any officer also delayed clearing process, such an officer would pay back the agent if the consignments accumulated demurrage in the process of cargo clearance.
Speaking earlier, the President of ANLCA, Mr Olayiwola Shittu, commended the zonal coordinator for his commitment and transparency toward his primary assignment.
Shittu urged the customs zonal coordinator to assist the agents in reducing face-to-face contacts during cargo clearance.
He described human contact in processing cargo clearance as a means of extortion money of agents by some Customs officers.
According to him, this usually leads to accumulation of demurrage.
Shittu said that there was need to stop quacks in clearing and forwarding business,
"I will be happy if Customs grants ANLCA the privilege to take at least two Customs officers to Ghana to learn about the Pre-Arrival Assessment Reports (PAAR) Home Delivery Value of clearing cars out of the ports.
"The Transaction Value process being used by Nigeria Customs is difficult and not accessible for clearing of cars,'' Shittu said.
He said that ANLCA "is a member of the World Customs Brokers Association which had exposed the association to many international training on clearing procedures.''
Shittu, however, urged members of the association to stop giving their co-staff their pin code in the course of cargo clearance.
He pledged the association's support for the Comptroller-General of Customs, Retired Col. Hameed Ali, to surpass his target of N1 trillion.